Italian Cruises: A Guide to Our Sensational River Cruises
Who hasn't dreamed of a cruise to Italy? The Italian food, the history, the art, the landscape… it truly is a country that has it all, and it's there just waiting to be explored on one of our Italian cruises.
For travellers who want to take things slowly and really get to know the authentic heart and soul of this magical country, European Waterways has the perfect way to do it. On our wonderful river cruises around Italy the regions we pass through come alive in the most delightful and relaxing of ways.
On-board the gorgeous 20-passenger La Bella Vita you'll be treated to an experience unlike any other, as you glide sedately between Venice and Mantua and discover the charm, character and magical ambience of the country that's on just about everybody's holiday hit list.
Simply by flicking through our brochure and browsing our website it's pretty easy to understand the appeal of a cruise in Italy. However, this wonderful short video we've put together is more than just pretty pictures (although it is that!), because there's nothing quite like seeing it in action for yourself.
So sit back and relax for a couple of minutes and enjoy this tempting trailer of what you can expect to see, taste, experience and enjoy on our river cruise to Italy. This destination is a hugely popular choice with our clients and it's not hard to see why…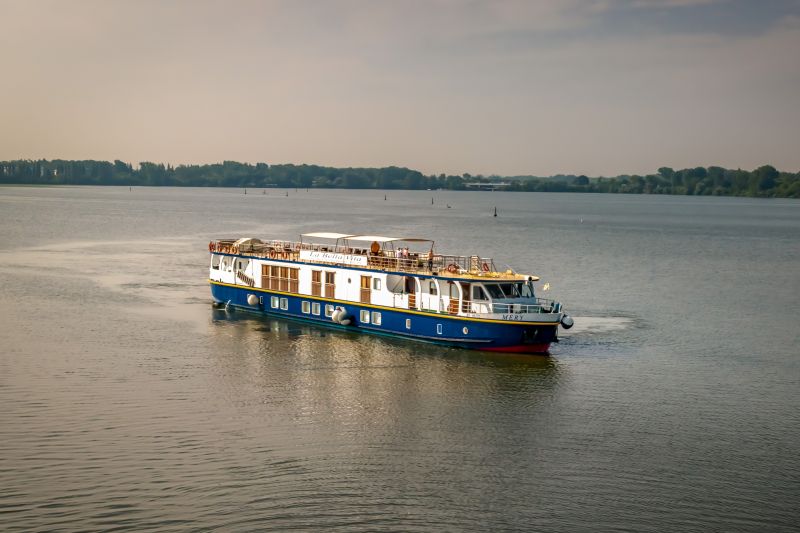 Why Choose a Cruise to Italy?
An Italian cruise along the Venetian canals and rivers is an experience like no other. A river cruise gives you the unique opportunity to take in magical routes and views you're unlikely to be able to experience on the larger river cruises within the region. On one of our Italy cruises, you'll see flamingos as we pass through a nature reserve on our way to Taglio di Po. You'll view authentic Italian life at the villages and farmsteads we cruise past on our journey to Vallazza. It's these kinds of experiences that make river cruises around Italy special.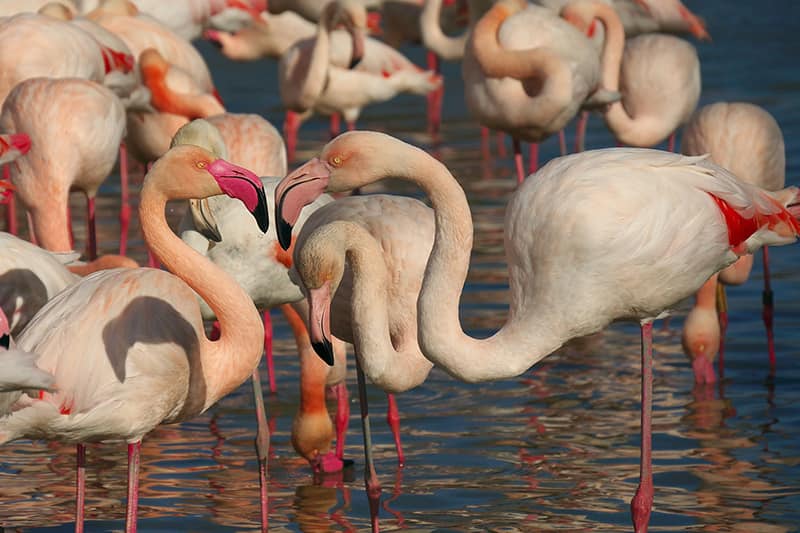 The Italian Cruise Experience
Our European Waterways cruises to Italy take in the very best Italian highlights, introducing you to some of the most beautiful scenery, architecture and culture in the Veneto region. You'll have the opportunity to enjoy diverse landscapes and gorgeous nature settings as you meander along the waterways, from wild beach dunes and forests abundant with wildlife, to lagoon islands brimming with colour and local life. (Have a look at that scenery in the video!)
Travelling aboard the wonderful La Bella Vita is a fantastic introduction to our classic Italian cruises.  A country almost tailor-made for this kind of slow travel, our itineraries, which include a circumnavigation of the Venetian Lagoon and its fabulous islands, alongside the classic route between Venice and Mantua which features the Canal Bianco, the River Po and and the lakeside Renaissance city of Mantua offer a truly unforgettable experience. With a wonderfully attentive crew and a small group of like-minded passengers there's no better, or more enjoyable, way to cruise through the serene waterways.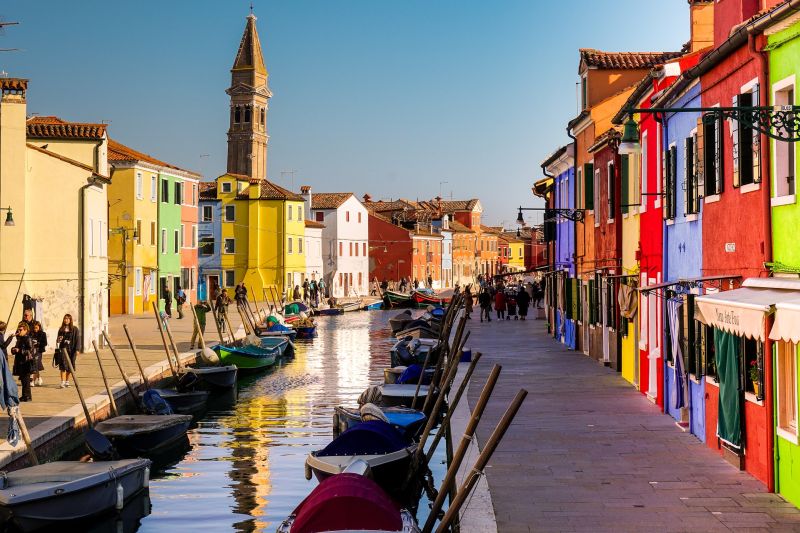 Cruises to Italy are a Must for History and Culture Lovers
As well as being an incredibly relaxing holiday, our cruises to Italy include a range of excellent guided tours that will be a joy for even the most amateur historian. (You can see some examples on the video.) Exploring places like historic Ferrara, the Renaissance city of Mantua and charming Chioggia with the knowledgeable on-board guide offers a genuinely fascinating insight into the Etrucscan, Roman, Byzantine and Renaissance cultures that have influenced Italy over the centuries and made it into the country it is today. Our excursions have been carefully planned to help you make the most of every region, but you'll also have plenty of free time to get out and explore by yourself, as well.
Love history and culture? Then you'll love our Italy cruises! There is so much to offer and we'll help you discover the amazing heritage in style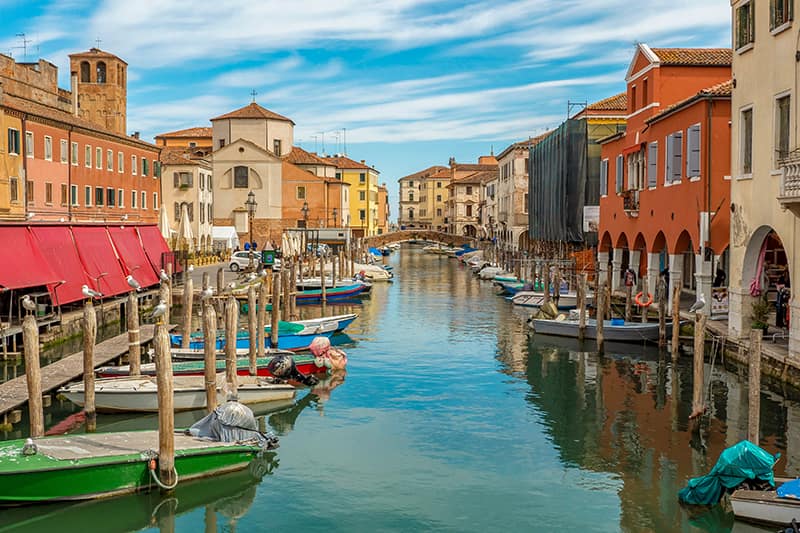 Cruise Italy in Style Aboard La Bella Vita
So, just what is your home from home on La Bella Vita like? Well the video gives you a small insight into just how ambient your accommodation will be as you cruise Italy. An elegant vessel that accommodates just 20 guests, it has a lovely Italian décor that instantly makes you feel relaxed and at home. There's a lovely bar, where you can enjoy a drink with new friends, and the beautiful dining room opens out to tranquil views as you dine. The upper sun deck is a great place to catch some sun or just watch the world drift by. With a mixture of spacious junior suites and staterooms, you really will want for nothing on our cruises around Italy.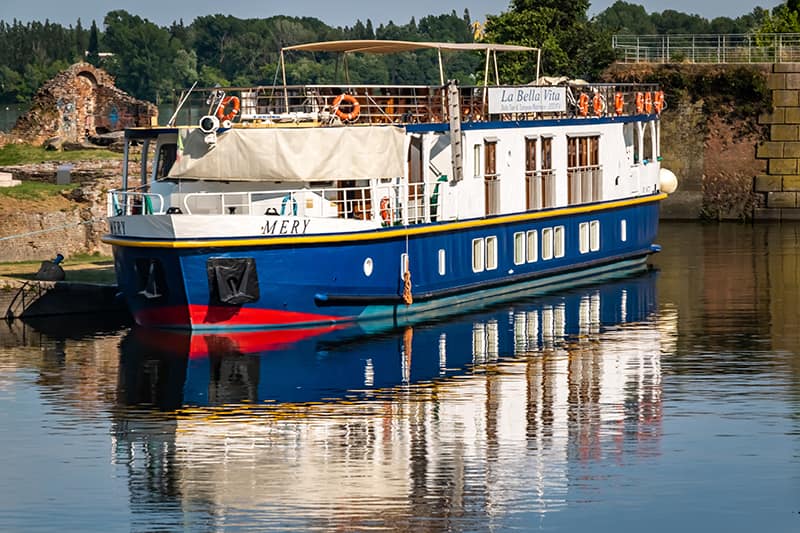 Enjoy Fine Italian Cuisine
When you join us on an Italian cruise, you can expect fine regional wines that have been hand-selected to complement each meal that has been lovingly prepared by the onboard chef. With the use of locally-sourced and seasonal ingredients, you're sure to embark on a culinary journey of classic Italian dishes, modern European creations, and desserts that you'll be asking the recipe to take back home with you! Not all cruise lines offer the authentic dining experience you expect. Unlike many larger river cruisers that tries to cater to everybody, our Italy cruises offer a true taste of Italy.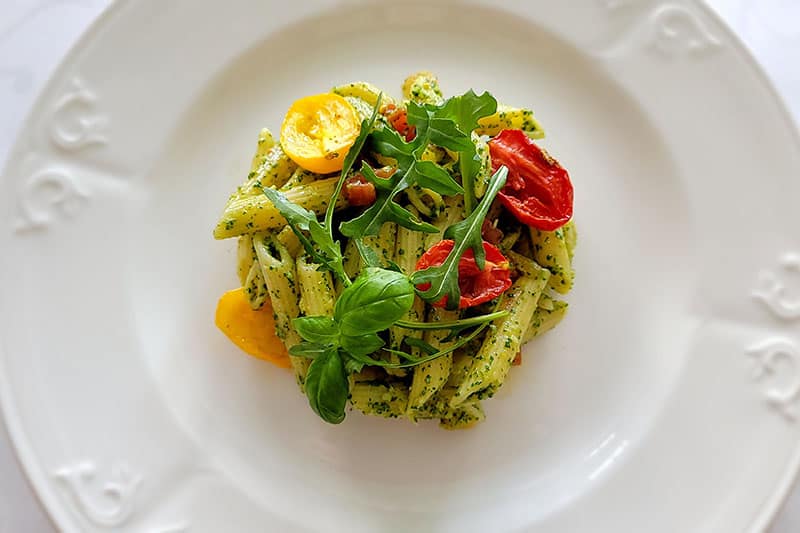 Form Easy Friendships on Our Italian Cruises
Because you're travelling with an intimate group of just 20, a river cruise to Italy is a wonderful way to make new friends and enjoy fine wine, food and conversation in the most beautiful of settings. Everyone is there for the same reasons: to relax, breathe and discover the delights of this incredible country in a slow and more meaningful way than can usually be achieved in such a short time. In fact, many of our clients say it's just like hanging out with a group of friends or family and we have a large number of guests who come back time and time again to try the alternative itinerary for their cruise through Italy (or elsewhere in Europe!). Read some guest comments here.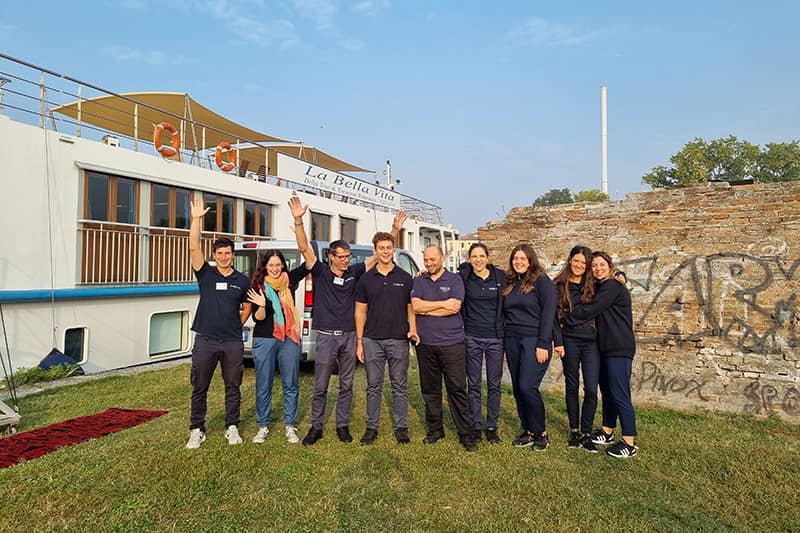 Experience the Best Italy Cruise Destinations
Our cruises from Italy take guests on a journey through stop at stunning destinations and sites of cultural and historical significance for a complete immersion into the region they're visiting. Here are some of the Italian towns and cities you can expect to see on one of our Italian cruises:
Venice – Cruise through the waterways of theis romantic city and alight to take in famed Venetian sites such as the Basilica di Santa Maria, St Mark's Square, and Doge's Palace. Historic Venice is, of course, a must-see on an Italian cruise.
Taglio di Po – On a visit to in Taglio di Po, it's easy to gain a feel of authentic Venetian life, visiting beautiful gardens and wineries. It's here that guests will enjoy a private dinner hosted by the Countess of the 17th century Villa Ca'Zen, which is  where Lord Byron composed some of his most famous works.
Ferrara – The renaissance city is easy to reach when you cruise Italy by river. Here, you can expect to see sublime architecture at sites such as the Schifanoia Palace and Estense Castle.
Mantua – This breathtaking city, built around three lakes, is the destination for neo-classical architecture and renaissance art. Take in the grandeur of the Ducal Palace with its 15 gardens and courtyards, museum, theatre, and basilica on one of our Italy cruise tours.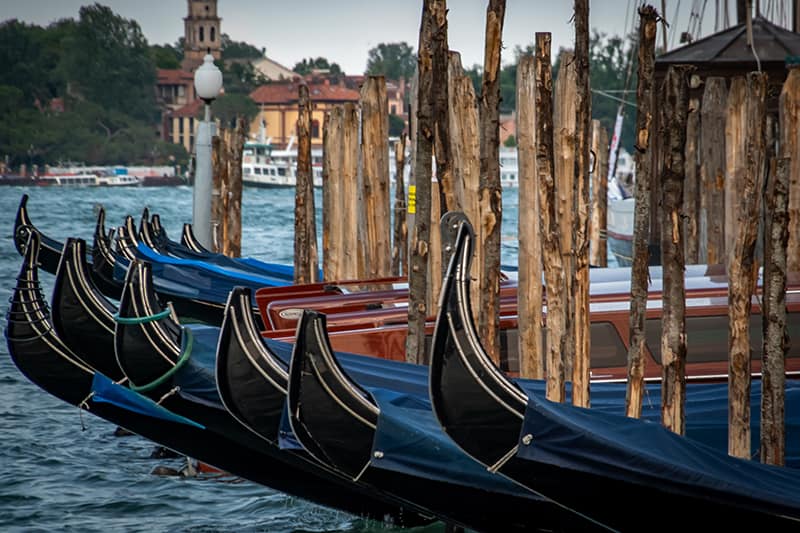 Allow European Waterways to Show you the Real Italy
When you come on an Italy cruise with us, you can rest assured you'll not only be taken care of beautifully by the booking staff and crew, but more than that, you'll get to see the 'real' heart of the country – the way it should be seen,: slow, relaxed and with plenty of food, wine and friendship.
Whether you're a foodie, a wine aficionado, a history and culture buff, or someone who just wants to get away from the hustle and bustle of your life and experience genuine relaxation, you'll find all of that and so much more on one of our Italian cruises. It's all just waiting for you…
Speak to a member of our Italy cruise team via our Contact Form for more information, or order your free copy of our brochure.