Culinary Cruises
If you are a lover of fine food and particularly how and where locally-grown ingredients are sourced, our culinary cruises in southwest France aboard luxury hotel barge Enchanté will really tickle your taste-buds.
During your cruise along the meandering Canal du Midi, you will have the opportunity to really get to know more about some of the regions' wonderful products and meet the people behind them.
Highlights of the culinary cruises include a truffle hunting trip in the Minervois hills and, of course, a tasting of the elusive white truffle itself; a visit to a renowned farm that breeds the special Petit Gris variety of escargot; a tour of the L'Oulibo, a long-established olive oil press that produces the purist extra virgin olive oil from the famous Lucques olive.
Other culinary experiences will include a visit to the extraordinary indoor market in Narbonne where you will be invited by the chef to choose the ingredients for that evening's dinner. And of course, no meal would be complete unless accompanied by some fine wine, so there will also be a visit to one of the area's finest producers of Minervois A.O.C wines for a winery tour and private tasting.
Couple this with a hands-on French cooking class alongside the Canal du Midi and demonstrations by your onboard chef throughout the cruise and you have a wonderful combination of relaxing cruising and culinary education!
*Culinary cruises are charter only
Hotel Barges for Culinary Cruises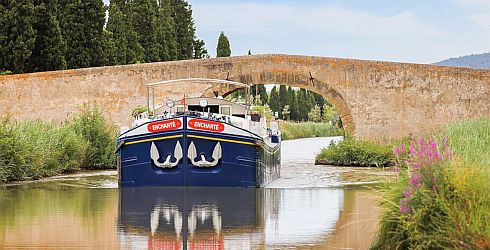 Enchanté is an ultra-deluxe, 8 passenger hotel barge that offers Culinary Cruises on the Canal du Midi between Salèlles d'Aude and Trèbes from April to October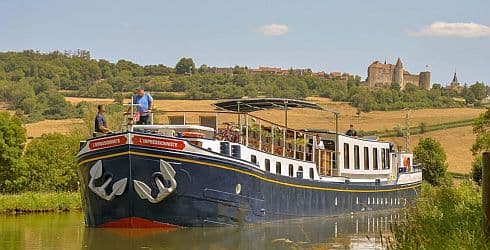 L'Impressionniste is a deluxe, 12 passenger hotel barge that offers Culinary Cruises in Southern Burgundy between Fleurey-sur-Ouche and Escommes from April and October
FROM THE LOCK-KEEPER BLOG