Garden Cruises
If you're a keen gardener or would simply like to admire some of Europe's finest gardens, why not combine your passion for horticulture with a luxury hotel barge cruise? Our dedicated garden cruises include visits to some of the best gardens, estates and parklands in Europe. You will learn about the history of each garden from the expert guides as well as the cultivation and preservation of a variety of plants and flowers from the professional gardeners.
In Italy, we explore the spectacular 16th century Botanical Gardens of Padua, noted as a UNESCO World Heritage Site and as being the oldest academic botanical gardens in the world. We visit the Giardino di Valsanzibio with its famous 400-year-old box Labyrinth, and its tree-lined avenues, fishponds, fountains and statues. We also spend time at the Parco Giardino Sigurta in Valeggio sul Mincio which dates back to 1407. This encompasses over 600 hectares of expansive lawns, the famous one kilometre Rose Walk with over 30,000 specimens in spring, a hermitage, and a medicinal herb garden; also well known for its one million tulip bulbs, this garden was awarded the World Tulip Award in 2019.
In Scotland, you will have the opportunity to visit spectacular gardens and woodlands, including Arisaig and the Wild Woodland Garden of Larachmhor, which is famed for its two hundred varieties of rhododendrons. Another highlight is the wonderful family-owned Abriachan Nurseries and gardens close to Loch Ness, also known for their exquisite auricula collection. You will also explore the peaceful Attadale Gardens which includes a vast woodland, and Japanese and herb gardens with magnificent views over Skye, Loch Carron and the Applecross peninsula.
Our Garden Cruises can be booked at any time during the cruising season by a group chartering the barge. Garden Cruises are available in other regions, including in France, on request. Please contact our team for more information.
Hotel Barges for Garden Cruises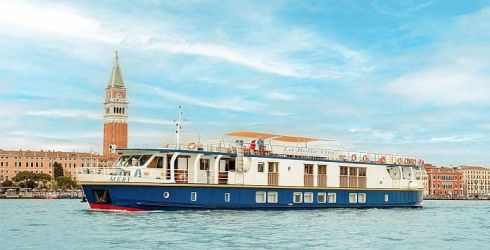 La Bella Vita is a first class, 20 passenger river cruiser that cruises the Venetian Lagoon and waterways of the Po Valley in Italy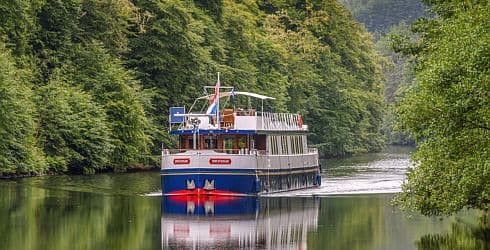 Spirit of Scotland is a deluxe, 12 passenger hotel barge that sails the Caledonian Canal and Loch Ness in the Scottish Highlands
FROM THE LOCK-KEEPER BLOG