Cruises in Germany & Luxembourg
The picturesque Moselle region of Germany is a wine lover's paradise and is most famous for its wines made from the Riesling grape. The river runs a steep sided valley covered with picturesque vineyards and the region is perfect for anyone wishing to experience the romantic Germany of castles, forests, vineyards, and half-timbered villages. Unlike the more heavily visited Rhine, the Moselle cruise allows visitors to meander at a more leisurely pace amongst colourful towns, markets and spectacular countryside.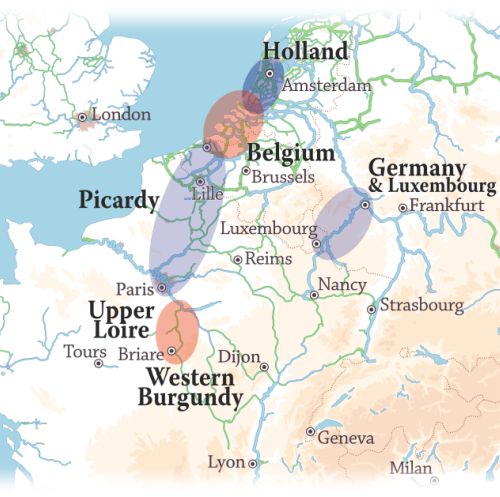 The 8 passenger ultra-deluxe La Nouvelle Etoile cruises between Germany and Luxembourg for the last 5 weeks of its season in September and October. Highlights of the cruise include Trier, Germany's oldest city with roots going back to the Roman Empire, Koblenz with its wonderful Old Town and the 12th century Burg Eltz, "Queen of German Castles".