Antiques Cruises
If antiques are of interest to you, then our antiques cruises aboard hotel barge Magna Carta, on the River Thames, has an itinerary based around the exploration of antiques, which can be booked at no additional cost.
On the Magna Carta cruise, there is a real variety of excursions for the antiques-hunter, from tours of well-known antiques centres near London, to visits to smaller, specialist outlets in Windsor, Eton and other delightful villages further upstream.
Our antiques cruises can be booked by anyone chartering the whole vessel. We also have set cruises for cabin booking where you may book to join other like minded people.
Hotel Barge for Antiques Cruises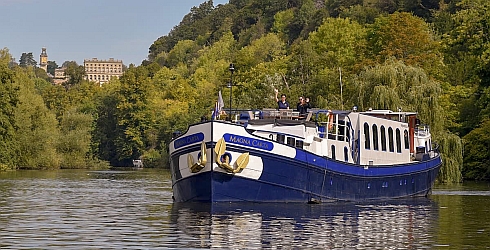 Magna Carta is a deluxe, 8 passenger hotel barge that cruises the charming upper stretches of the Royal River Thames in England
FROM THE LOCK-KEEPER BLOG