A Day in the Life aboard La Bella Vita
A few words from some of our exceptional La Bella Vita Crew about what their life is like aboard…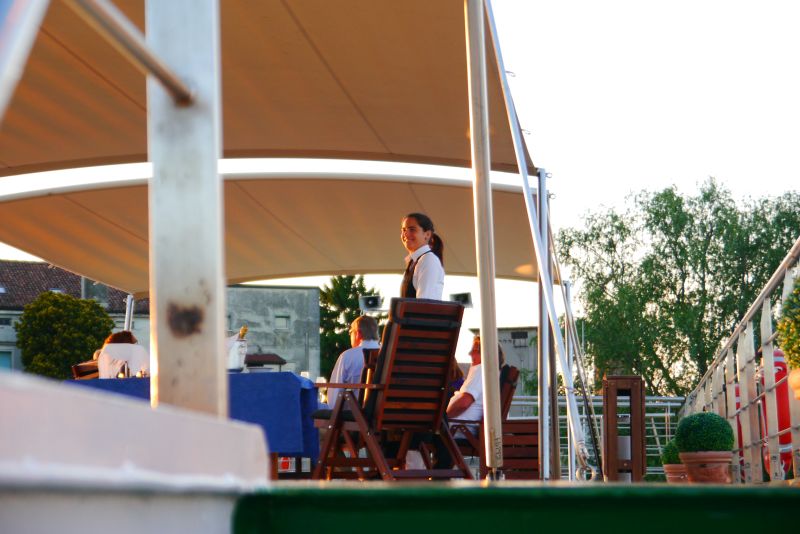 Buongiorno from Francesca e Valentina
Hello there! We're Francesca and Valentina, your La Bella Vita hosts, we met a few years ago and we've been cruising together in Italy ever since.
We are here to make sure that our guests enjoy the "La Bella Vita experience", starting every new day with a smile, the best Italian cappuccino and an amazing breakfast.
We love our job: we mix delicious daily cocktails to be served in the sunshine on deck and during the evening we serve the incredible dishes from our gourmet chef Andrea, who's recipes you might have already seen?  And of course, with food, there is wine, beautiful Veneto Prosecco, sumptuous Tuscan Sangiovese, and some astounding cheeses to go with it!
Authenticity is important to us, so during the week we like to offer food and drinks that are related to points along our cruise in Italy route: fresh fish in Chioggia, Ferrara's Famous bread and the best local recipes between Venice and Mantua, every day we hope to introduce you to something you have never had before.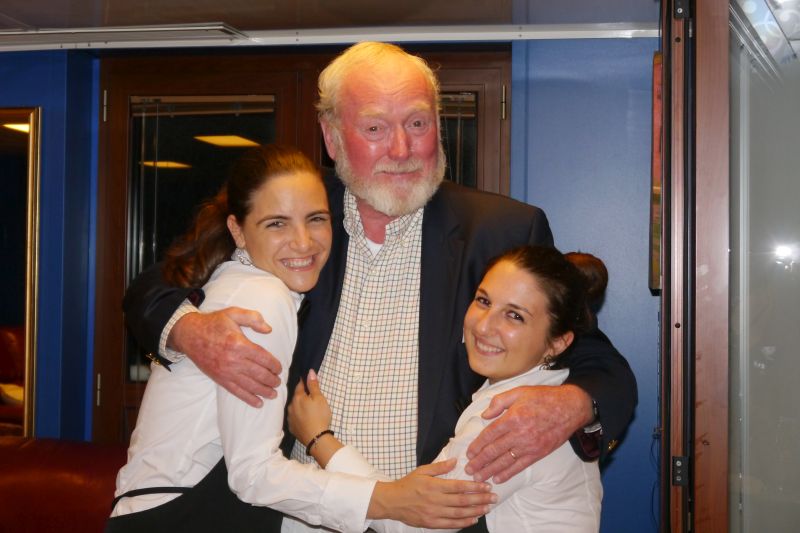 Stefano - Your Tour Guide
Ciao a tutti!
The city that I work in is Mantua, perhaps you remember it from Romeo and Juliet? It was here that Romeo bought that fateful does of poison!
There are so many reasons to visit Mantua, this magical Renaissance city. It was transformed in the 16th century by the Gonzagas who ruled for over 400 years and were the inspiration for the play within a play in Hamlet – yet another Shakespearean connection. Nowadays we can admire the Ducal Palace with its Bridal Chamber by Andrea Mantegna and the imposing St. Andrew Basilica by Leon Battista Alberti, when we reach the famed statue of Rigoletto (the court jester) I'll even sing you a song!
I cannot wait to have more guests to tour with, as I hope to enthuse them with as much love for this wonderful city as I have.
Intrigued? You can learn more about La Bella Vita here.