10 Reasons to Explore Italy by Water in 2024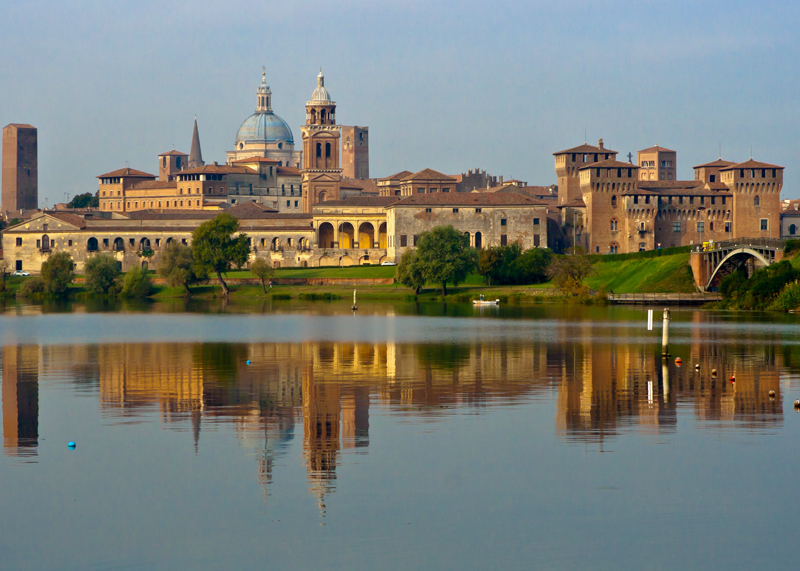 Italy is one country that's on pretty much everybody's holiday hit list. The art, the history, the architecture, the Italian food – it's no surprise that it's one of the most visited and loved destinations in Europe. For those looking for a more laid back and relaxed holiday, rather than the fast-paced, list-ticking experience of many tourists, there is another way… an Italian river cruise…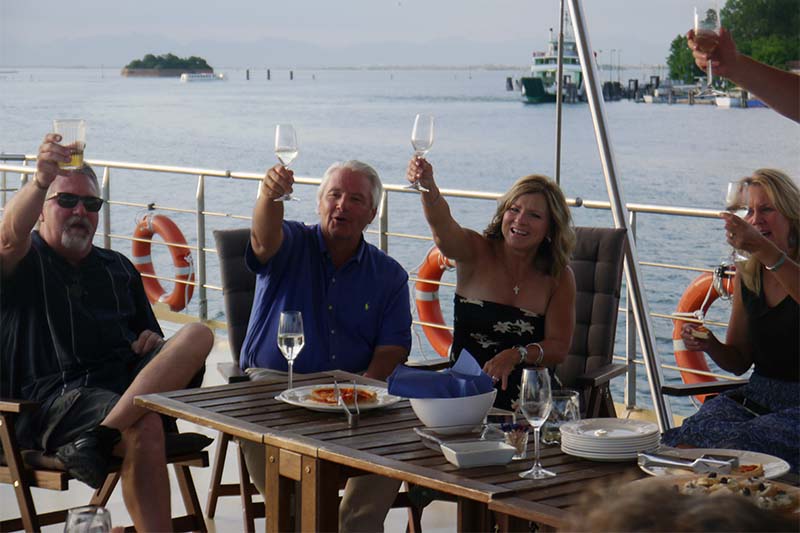 What Are Italy River Cruises?
Anyone who's discovered the sheer pleasure of luxury barge cruising knows just how wonderful it is to meander sedately along pristine rivers and canals, watching the picturesque scenery drift by. But if you've yet to experience it in Italy, you're in for an absolute treat. Not only do you get the benefits of the abovementioned slow pace (no running for buses or trains, or queuing up for tickets), you can also enjoy a host of well-planned shore excursions to take in the culture and history of the towns and villages through which you'll pass. Add to that the fact that you get to see so many lesser-known, off-the-beaten-track places, you really do feel like you're getting to see the authentic soul of this wonderfully warm-hearted country.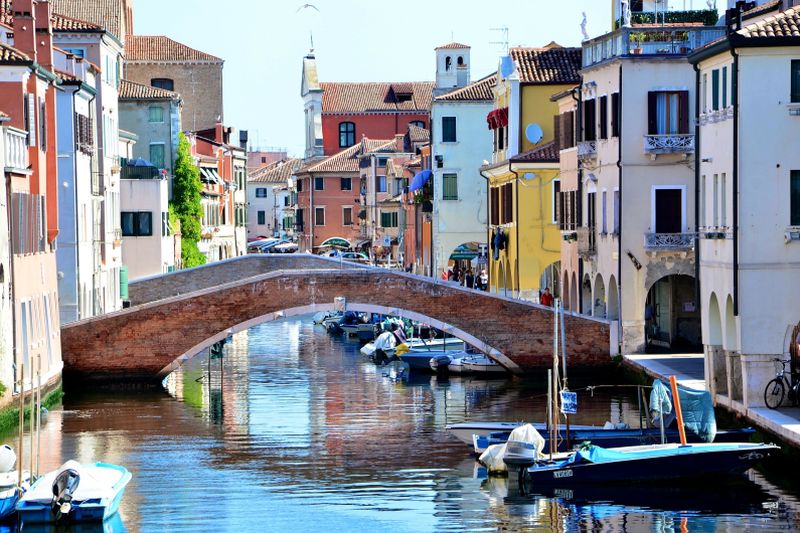 Is There a River Cruise in Italy for Me?
There certainly is! In fact, we often say that it's the perfect country to host this kind of travel, with a host of beautiful rivers and canals that take you through some of the most charming scenery in the country. Our Italian river cruise itineraries encompass the stunning waterways of Venice and the surrounding Veneto region, and up through the Po Valley via the River Po and the Bianco Canal to the Renaissance city of Mantua
Many of the ancient waterways were once trade routes used by early Mediterranean settlers and the Romans – so for those with a penchant for history, you'll be following in some pretty impressive footsteps.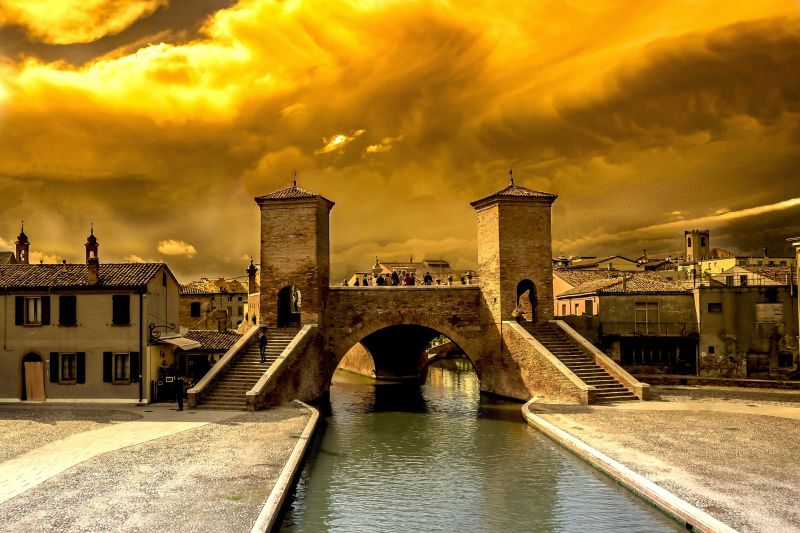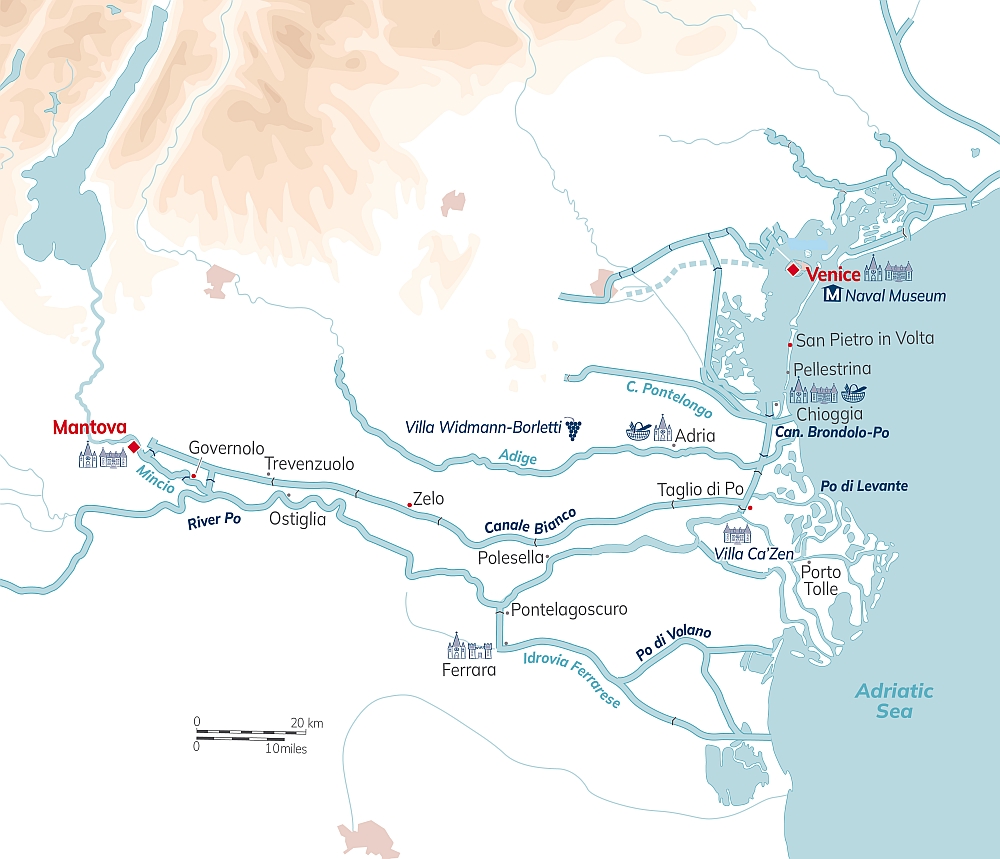 10 Reasons to Choose an Italian River Cruise
There's so much to enjoy about an Italian river cruise, but we've narrowed it down to an at-a-glance 10 reasons to make your decision easy!
1. Travel and stay in a home away from home
We don't call our luxury barges 'floating hotels' for nothing. Every one of our vessels is designed with guests' comfort in mind, and so much care has gone into their interiors, facilities and ambience. Once you're on board and unpacked, that's the last time you'll have to do it – so much more relaxing than having to pack and unpack again every couple of days. With a choice of cabins, from staterooms to suites, delightful common areas to relax and socialise, and fabulous staff on hand to make everything seamless, it really is an experience to remember. 
2. See stunning Renaissance architecture
An Italian river cruise allows you to explore a host of towns and cities, the highlights of which are Venice, Ferrara and Mantua. These wonderful cities are packed to the brim with magnificent Renaissance architecture and, with opportunities to go ashore  on guided tours or to explore at your own pace, you'll be able to get a truly first-hand experience.
3. Enjoy fantastic Italian gastronomy
The top-quality gourmet food and wine are a big part of the barging experience. Our on-board chefs prepare fine dining with a focus on fresh, seasonal ingredients from local markets. The authentic Italian cuisine will give you a taste of the region through which you're cruising and the intimate nature of the small group cruises means your chef will come out every night and talk through every meal and the accompanying wine. It's a gastronomic treat every night!
4. Cruising in Venice
Because of the size of our vessels, we can go where larger ones cannot and, in fact, larger vessels will soon be banned altogether in and around Venice. While we call them Italian river cruises, we also travel along a network of canals, including in Venice and the wider Veneto area and the lovely Bianco Canal, which runs alongside the River Po.
5. Delve into history and culture
We've designed a range of shore excursions so you'll be able to explore the rich culture and history of places along the way. You can discover the Roman, Etruscan and Byzantine history of the Veneto region and the stunning Renaissance art and architecture of Chioggia, Ferrara and Mantua. Having a local guide means you'll get a history lesson delivered in the most appealing of ways.
6. Unique experiences
We've designed some very special and exclusive events for those wanting a little 'something extra'. Our private dining experiences, for example, offer some truly unique opportunities to make your holiday even more memorable – including dinner with a real life Italian Countess!
7. Get up close to nature
For anyone who enjoys the feeling of being embraced by nature, you can't get much closer than river cruising. We travel through an incredibly diverse range of landscapes and natural environments, and the slow nature of our cruising means there's time to genuinely appreciate it. From the lagoon islands of the Veneto, to wild beach dunes and pinewoods brimming with birdlife, your body and soul will be revived by nature as the vessel navigates the waterways.
8. Italian hospitality
You've heard about the legendary hospitality of Italy, well you can multiply that ten-fold on an Italian river cruise with us! The wonderful English-speaking crew members on board our vessels are there to make sure you have the time of your life. The personal service and attention to detail extends from your captain and your chef right through to every single guide, host, hostess and deckhand. They are trained to be discreet but attentive, to cater to your every need, so all you have to do is sit back and enjoy the scenery, food and on-board facilities.
9. You can book the whole vessel
Whole barge charters are a fantastic option for 10-20 people if you're looking for an idea for a family get-together or special occasion. Whether it's a multi-generational family holiday or a group of friends looking for a catch-up, having the entire barge to yourselves (including the captain, chef and crew) is an absolutely unbeatable experience. It's like one big happy house party in Italy!
10. Tailored themed itineraries
Another fabulous way to enjoy an Italian river cruise is on a tailored themed itinerary designed to suit your interests. At European Waterways we offer a wide range of whole boat charters themed to things like wine appreciation, golf, opera or family activities. It's an incredible way to tailor your holiday to the individual interests of your family and/or friends.
If you're looking for a flavour of what to expect on one of our Italian river cruise itineraries, this short but very tempting video is here to help! While naturally we're a little biased, we really do believe that it's the best way to enjoy the myriad delights of this incredible country. But it's not just us; many of our guests return year after year, because once you've travelled like this, there's honestly no other way. 
We've designed our itineraries with a great deal of thought to ensure our guests are able to enjoy their holiday at their own pace, exactly as they want to. We offer a diverse range of shore excursions for those who want to delve into more of the culture and history, but if you prefer to spend the day lazing on deck sipping an aperitif, you're free to do exactly that. 
Northern Italy River Cruises
While we've mentioned ten reasons to explore Italy by water in 2024, there are, of course, so many more – but half the fun is discovering them for yourself! Everyone will have a different highlight and that's the beauty of this mode of travel. If you're attracted to small groups, slow paced travel with fine dining, excellent accommodation and attentive staff, then barge cruising is definitely for you.
The vessel we use on our northern Italy itineraries is the wonderful La Bella Vita, a 20-person barge that will be your home-from-home as you cruise between Venice and Mantua (by the way, Mantua is much further up than many of the other riverboats can go). This scenic route, which takes in the highlights of Veneto and the renowned Po Valley, delivers the very best of the country's landscape, culture, cuisine and local hospitality on a (fine dining!) platter. Travelling along the rivers and canals on La Bella Vita allows for a much more intimate experience than on a larger vessel, but with all the comforts of a luxury holiday.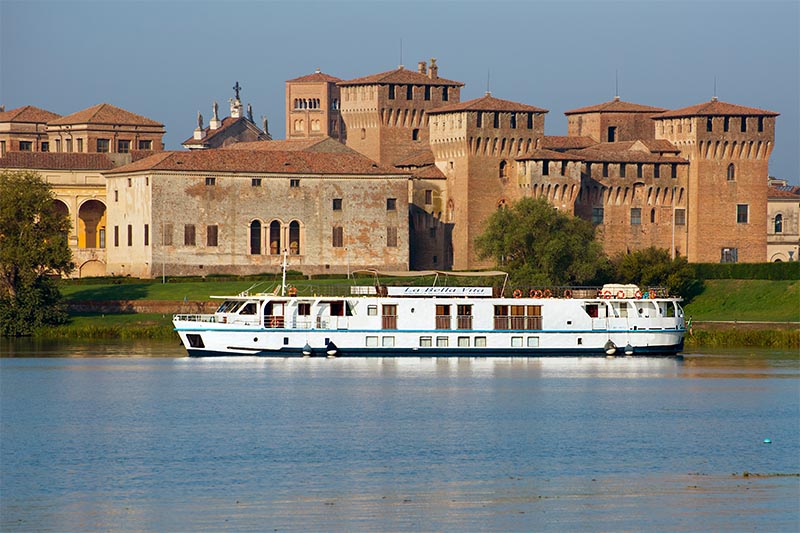 Get in Touch
If we've won you over, why not get in touch with us so we can talk you through your options and help tailor an itinerary to your needs? This small group, slow and relaxed way to travel is genuinely like no other and we can guarantee that once you've joined us on one trip, you'll be back for another! So, what are you waiting for? Now is the time to make your booking  before you miss your chance. 
By the way…
As well as our cruises in Italy, we offer fantastic itineraries in France (including Burgundy, the Canal du Midi, Bordeaux, Champagne, the Loire Valley and many other places including Germany and Luxembourg, Belgium, Holland, Scotland, England and Ireland.