Culinary Cruise - Canal du Midi
ITINERARY*
Sunday, Day 1 – Sallèles d'Aude
Guests are met in Narbonne and transferred by private chauffeured minibus to Enchanté. A champagne welcome and an introduction to the captain and crew, followed by dinner on board.
Monday, Day 2 – Sallèles d'Aude to Roubia
This morning, we head to Mas d'Antonin for some truffle hunting. Follow the expert truffle dogs searching under the oak trees to find the "black gold" which we can help to dig up and then sample, having judged its appearance, colour and most important, its aroma. Also learn about the different olives of the region and taste the oils that they produce. On the way back to the barge we stop at "La Cargolade". This farm, named after a traditional Languedoc dish, specialises in the Petit Gris variety of escargot.  We enjoy lunch on board and an afternoon cruise during which you can watch a truffle cooking demonstration by our chef. This evening's mooring will be in the village of Roubia. Dinner on board.
Tuesday, Day 3 – Roubia to Homps
This morning's excursion is to "Oulibo", Occitan for olive. This small but reputable olive oil press is a great opportunity to find out what "Extra Virgin" really means. Home to the famous Lucques olive, you will also enjoy tasting some Picholine or Ascolana tapenades or olive oils. We continue to the Combebelle goat farm for a comparative tasting of young and mature goats' cheeses. Upon returning to the barge we enjoy a lunchtime cruise to the charming and historical village of Homps, followed by a tour of a local boulangerie where you will be overwhelmed by the wonderful smell of freshly-baked bread and patisseries. Dinner on board.
Wednesday, Day 4 – Homps to Puichéric
This morning, we drive to Narbonne, a Roman Mediterranean capital where the Visigoth monarchs once lived. We enjoy a tour of Narbonne's indoor food market where Enchanté's chef will be on hand to help you select your evening's dinner menu. After lunch in the market, we return to the barge and cruise to Puichéric, followed by a wine tour and tasting in a Château in Minervois – one of the few regions to receive the much-envied French mark of approval for wines known as A.O.C. (Appellation d'Origine Controlée). Dinner on board.
Thursday, Day 5 – Puichéric to Marseillette
This morning we take you for a French cooking class alongside the Canal du Midi. This is a hands-on experience where the focus is on seasonal produce and classic recipes with a modern twist!  For lunch you'll be able to enjoy the food you have just prepared seated at the stunning setting on the canal side. In the afternoon we cruise further along the 340-year-old Midi canal ascending its trademark locks as the relief becomes steeper. This is a great opportunity to walk from one lock to the next as Enchanté cruises on and witness your vessel navigate the triple-locking system. Dinner on board.
Friday, Day 6 – Marseillette to Trèbes
This morning, there is a fascinating morning tour of Carcassonne. Dating back to the Gallo-Roman era, this is the most complete medieval fortified city in existence today with its 52 watchtowers, portcullis and extraordinary repertoire of defences. Home to many artisanal confectioners this is a perfect opportunity to indulge in some nougats and chocolates. After lunch onboard, we cruise through the dappled Cathedral-like canopy of the plane trees to Trèbes. Captain's Farewell Dinner on board.
Saturday, Day 7 – Trèbes to Narbonne
After breakfast, guests are transferred by private chauffeured minibus to their choice of location in Narbonne.
*This is a sample itinerary and is subject to change.
CONTACT US ABOUT THIS CRUISE
Cruise Route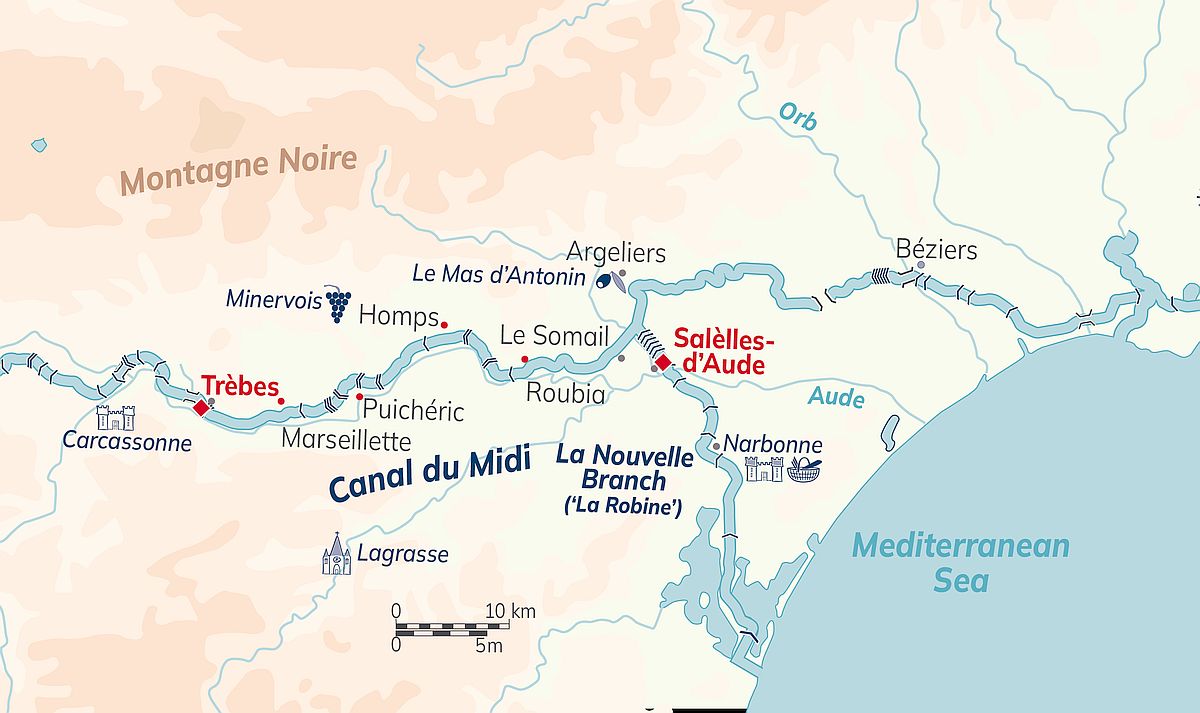 Photo Gallery
Enchanté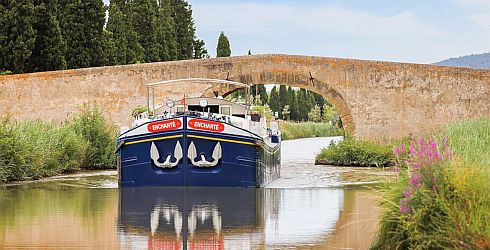 Enchanté is an ultra deluxe, 8 passenger hotel barge that cruises the sun-drenched Canal du Midi in southwest France
Related Articles

Our French 'foodie cruises' feature enhanced, more immersive wine and food excursions, daily gourmet dining and onboard cooking classes presented by our master chefs. Read More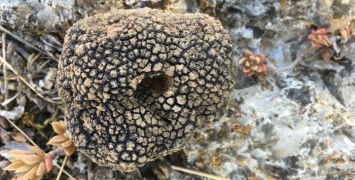 One for the foodies! What are truffles? Where can I get them? Why are they so rare? Read More