A Guide to River Shannon Cruises
Our River Shannon Cruises discover the myths and legends that hang over Ireland's most famous waterways to this day…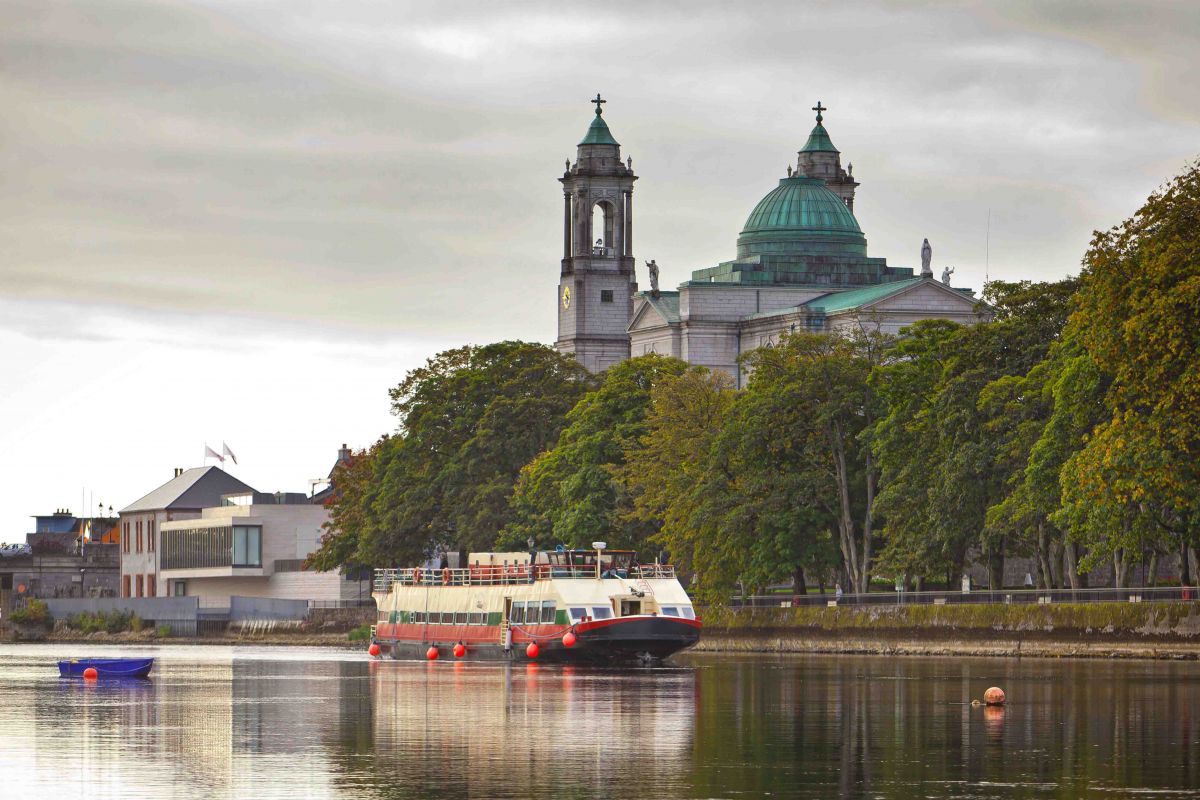 Our River Shannon cruises discover Ireland's longest river and, thanks to the folklore that surrounds it, also one of its most famous. You can explore this famed waterway aboard our 10-passenger hotel barge, the Shannon Princess.
Known in Irish as Abhainn Na Sionainne, the River Shannon runs for an impressive 386km from County Cavan in the north to Limerick in the south-west, from where its extensive estuary works its way out into the Atlantic Ocean.
Thanks to the sheer length of the river, it is hardly surprising that it winds its way through no fewer than 17 counties, and forms three large lakes (or 'loughs') on its way to the ocean. The Loughs – Allen, Ree and Derg – are beautiful places to visit on our River Shannon cruises.
The source of the River Shannon is on Cuilcagh Mountain, and is the basis for a local legend from which the river derived its name.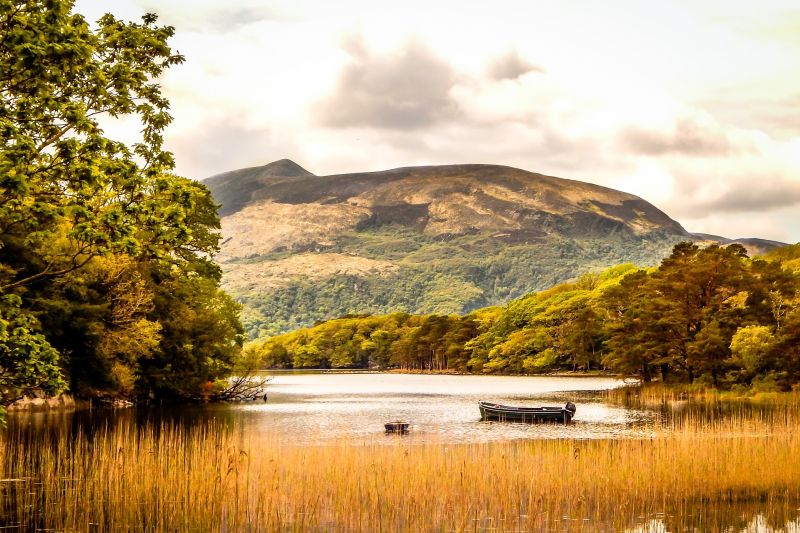 Local Myths and Legends
Take a barge cruise along any of Ireland's famous waterways, and you will find locals who are ready to regale you with tales of the ancient kings and queens and mystical creatures which have lived along it shores. The River Shannon is no exception!
Local legend has it that Sionnan – an ancient king's granddaughter (possibly King Lir's) – visited the pool at the source of the river to see Fintan, the Salmon of Knowledge. When she got into the water, it rose up against her and swept her out to sea, where she was drowned. Today, we're not sure why Sionnan was punished, but believe that it's either because she wanted to catch the salmon or because entering the river's waters was forbidden.
Other legends surrounding that can be heard on our River Shannon cruises include the tale of a 'river monster' known as Cata. Back in medieval times, the monster was described as having a 'horse mane, whale's tail, thick feet, gleaming eyes and nails of iron'. Despite legends that the monster was slain by Senan, the patron saint of County Clare, sightings have been reported in more modern times, and there is an annual festival at Lough Ree dedicated to the beast.
History of the Shannon
Thanks to its length and position, which sits between eastern and western Ireland, the River Shannon has always played a strategic role in the history of the country. As far back as the tenth century, Vikings in Limerick used the waterway to journey inland and plunder churches and settlements. In 937, the Vikings travelled up to Lough Ree, where they met a rival band of Vikings from Dublin in battle and were defeated.
Throughout the seventeenth century, the river was used in the Irish Confederate Wars to divide the locals from the English Parliamentarians, who struggled to cross it. It was again important in the Easter Rising of 1916, when the Irish used it as a barrier against the English, although this time the English pushed on, breaking the 'line of Shannon'.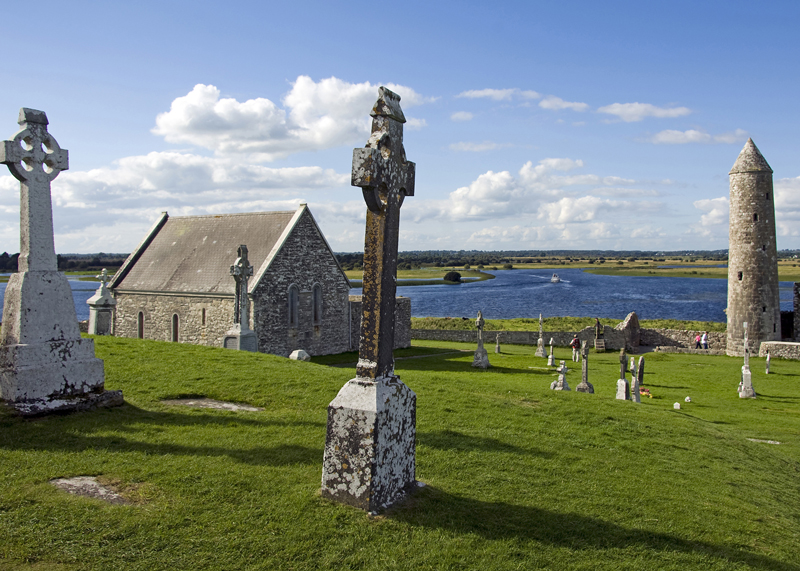 Things to Discover on our River Shannon Cruises
Our River Shannon Cruises wouldn't be complete without a visit to a whiskey distillery, and luckily, Kilbeggan, Ireland's oldest working distillery, is situated right next to the River Shannon. Still powered by a water wheel and a steam engine, this is a great place to stop off and sip a tipple.
If you enjoy Irish history and a dash of supernatural fun, take a visit to Leap Castle, which is known as one of the most haunted places in Ireland. With a history of violence so gruesome that you can well believe that the odd ghost or two may be wandering around, this is a fascinating place to visit.
A barge cruise in Ireland along waterways that have remained largely unchanged for hundreds of years is a wonderful way of discovering the ancient myths and landscapes of this beautiful country.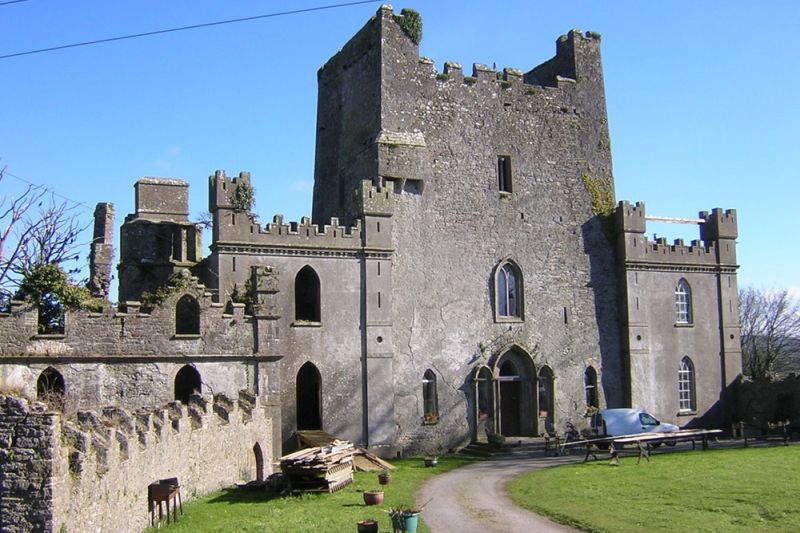 Barge Cruises aboard the Shannon Princess
Enjoy an unforgettable taste of the Emerald Isle aboard the 10-passenger Shannon Princess luxury hotel barge. Highlights of this 6-night cruise include a tour of the legendary 6th century Clonmacnoise ruins, a full day excursion to Portumna Castle and Galway, a visit to the haunted Leap Castle and so much more. To discover more about the Shannon Princess, click here >
For more information on our boating holidays in Ireland, speak to a member of our Cruise Teams via our Contact Form, or order your free copy of our brochure for help in planning your future cruise by clicking here >