Experience Downton Abbey, Bridgerton and the Crown along the Royal River Thames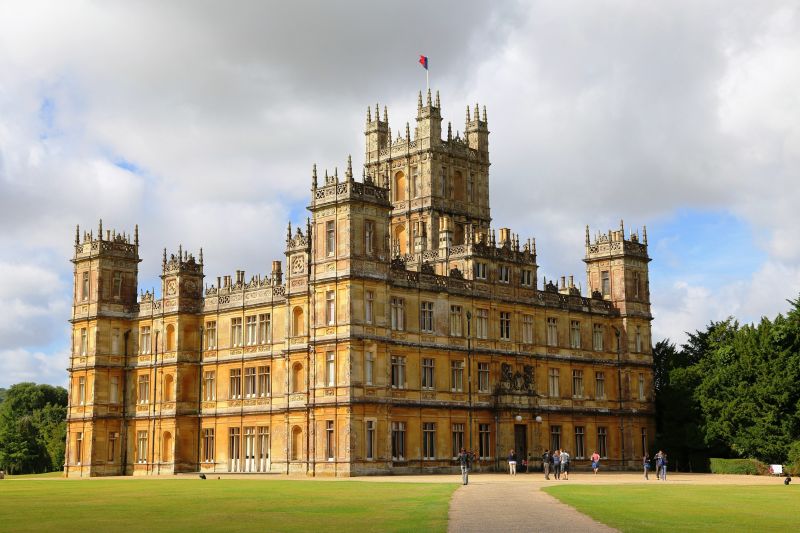 Did you know that a cruise with European Waterways can take you closer to world-class heritage venues that feature in period dramas like Bridgerton, The Crown and Downton Abbey?
Cruising England's historic River Thames, we journey along one of the South's most picturesque waterways on Magna Carta. Take your opportunity to sit back on the sundeck with a sherry in hand and enjoy views of royal palaces, aristocratic estates, rural landscapes, and centuries-old riverside villages that recall the splendour of the United Kingdom.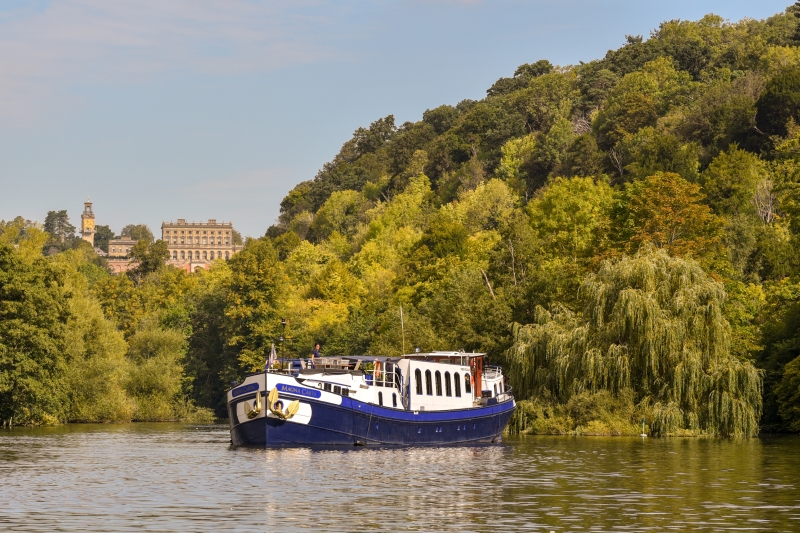 Downton Abbey Cruise
Don't miss your opportunity to dabble in discovery on our Downton Abbey cruises, which are only available on selected departures in August. The main highlight of Magna Carta's cruise itinerary on these special voyages includes a tour of Highclere Castle, home of the fictional Crawley family and real-life residence of Lord and Lady Carnarvon.
Considered amongst the most elegant examples of England's Victorian castles, Highclere boasts yellow Bath Stone walls that dominate the surrounding landscape. The Castle is surrounded by a 1,000-acre estate that was landscaped by the popular eighteenth-century gardener, Capability Brown. Its parks stretch as far as the eye can see and visitors can enjoy lakes, bridges, follies, and a meticulously manicured garden in the grounds.
Hampshire's Highclere Castle has between 250 to 300 rooms. A tour of its rooms on the Downton Abbey cruise includes some bedrooms and many of the main state rooms, which will be familiar to Downton Abbey fans. Guests also tour its Egyptian exhibition, which celebrates the 5th Earl of Carnarvon's discovery of the tomb of Tutankhamun in 1907. Find out about ancient artefacts that were buried with the famous pharaoh and marvel at the statues of forgotten Gods and Goddesses.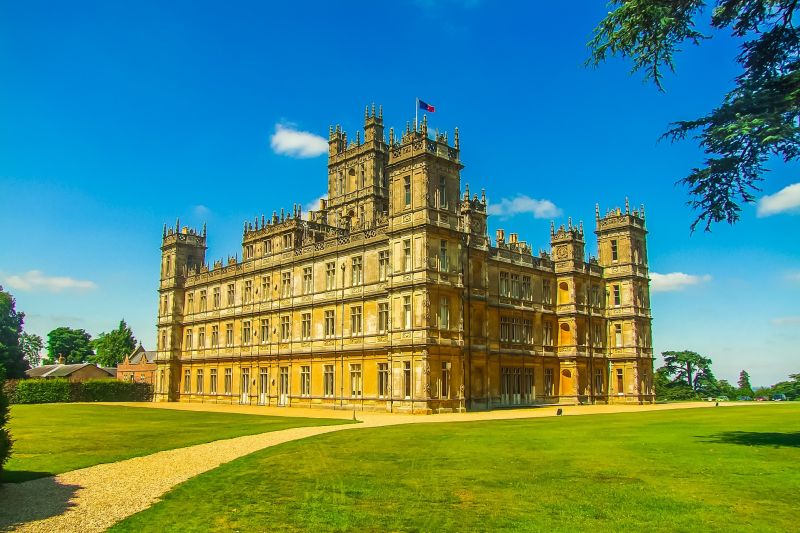 From Bridgerton to the Crown
Live out your fantasies from fictional television series as you reimagine scenes experienced by all your favourite characters. Stroll through beautifully landscaped gardens at Hampton Court Palace and picture Bridgerton's Queen Charlotte prancing amongst the topiary. From the set of The Crown, tour Windsor Castle, the home of the late Queen Elizabeth II, and the largest inhabited castle in the world. Its surrounding parkland was used to film scenes from Bridgerton where the Duke and his love, Kate Sharma, go horseback riding. Upon request, fans of the popular Netflix drama may also be able to divert to other Bridgerton film locations such as Basildon, Painshill and Syon House.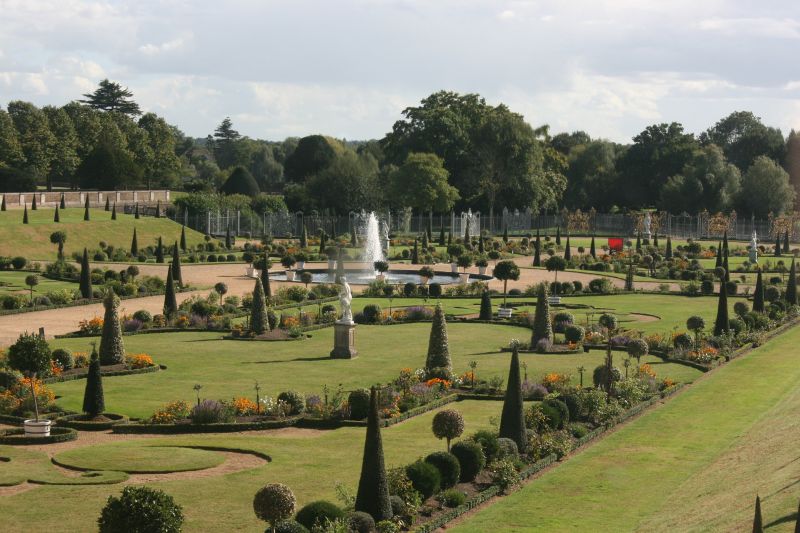 Book a Downton Themed Cruise on Magna Carta
Though 'Downton Abbey: A New Era', has been selling out Highclere Castle tours for months in advance, European Waterways have secured a limited number of tickets for our guests. A 'Downton' themed cruise on Magna Carta includes a visit to this magnificent estate and outings to additional locations associated with other popular period dramas. Speak to a member of our Cruise Teams via our Contact Form for more information, or order your free copy of our brochure.