Cruise Ireland by Barge: Experience Culture, Gastronomy and History on the Shannon Princess
Cruising around the Emerald Isle, you're bound to fall in love with the landscapes and ancient culture of Ireland on a barge trip with European Waterways. Embrace the spirited local people, immerse yourself in the relaxed way of life and breathe in the crisp, fresh breeze as you glide along the River Shannon.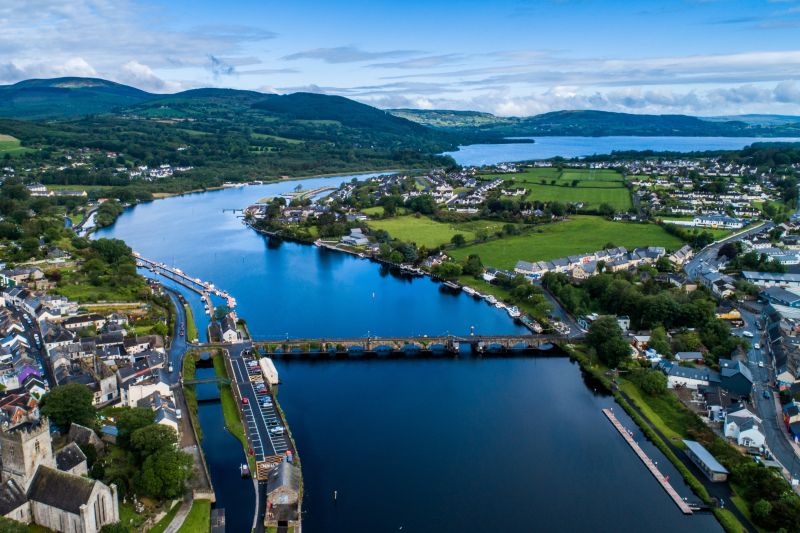 Culture, Food and Drink
There's plenty of opportunities to indulge in the culture of Ireland on a barge cruise aboard the Shannon Princess. To start, a scheduled stop at the Kilbeggan Distillery gives you a chance to taste Ireland's traditional spirit. Whiskey is so integral to Ireland that the Irish name for the spirit literally translates as 'water of life'. Licensed in 1757, the Kilbeggan Whiskey Distillery is the oldest in the world. It most certainly earns its place on our Ireland cruise.
As you make your way along the river, you'll be glad for a visit to the colourful city of Galway. An array of crystal, craft and linen shops provide excellent pickings to collect a few souvenirs. Marvel at the bright, colourful buildings that line the streets of Galway, before tasting the delights of oysters and Guinness at a traditional pub. There's simply no better way to experience Ireland than by immersing yourself in local culture.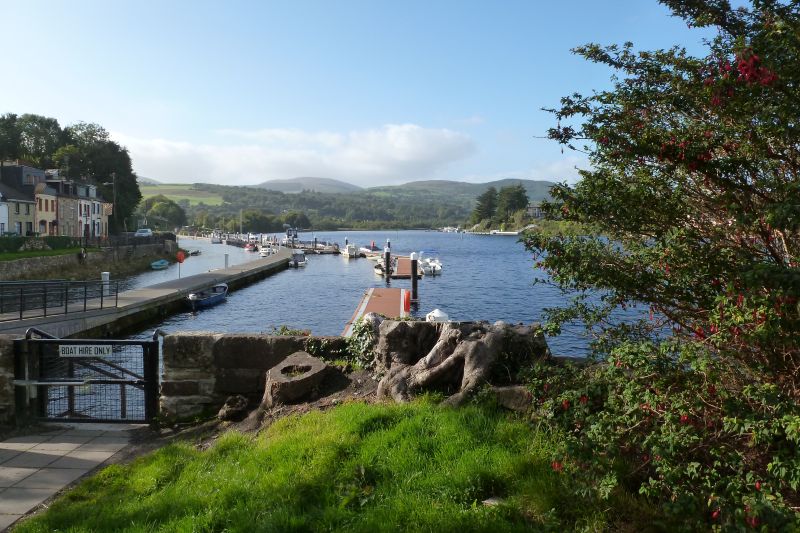 History
Ireland is stooped in history and full of castles, stately homes and gardens. Call on Clonmacnoise ruins, the remains of a monastic settlement and famed university from the 500s. Excursions to Portumna walled gardens and Birr Castle offer a stunning spectacle. Enjoy the grounds as they come alive with colour between spring and autumn. Birr Castle, which is inhabited by the Earl of Rosse, is renowned for its inspiring Science Centre and Great Telescope.
Not to miss is the impressive, yet formidable, Leap Castle. Having earned a reputation as Ireland's 'most haunted' home, it featured on the same-named television series in 2002. Leap castle dates back to around 1250 and owns an extremely turbulent and traumatic history. Violence has historically become the castle, from its attack and partial demolition in 1516, to its burning in 1922, during the Irish Civil War.
Leap Castle is home to the famed 'Bloody Chapel', where a man murdered his priest-brother during Mass. Restoration work in the 1900s revealed a horrifying discovery. Works revealed a dungeon beneath a shaft, with only a trap door as an entrance. Builders at Leap Castle stumbled on the sickening scene of dozens of skeletons on wooden spikes. It is certainly not for the faint-hearted, but are you brave enough to experience the spirits of Leap Castle?
Sights and experience
The glittering loughs and smooth canals of the River Shannon lead you on a journey through luscious green hills, magnificent forests and onto stunning shores. With a photographic opportunity at every corner, it's difficult not to fall in love with Ireland's natural beauty. Killaloe's Lough Derg provides ample opportunity to capture glistening waters and burnt skies at sunset. The town of Athlone provides the perfect backdrop for a silhouetted skyline at sunrise. A barge cruise in Ireland is the most serene and private way of experiencing these moments.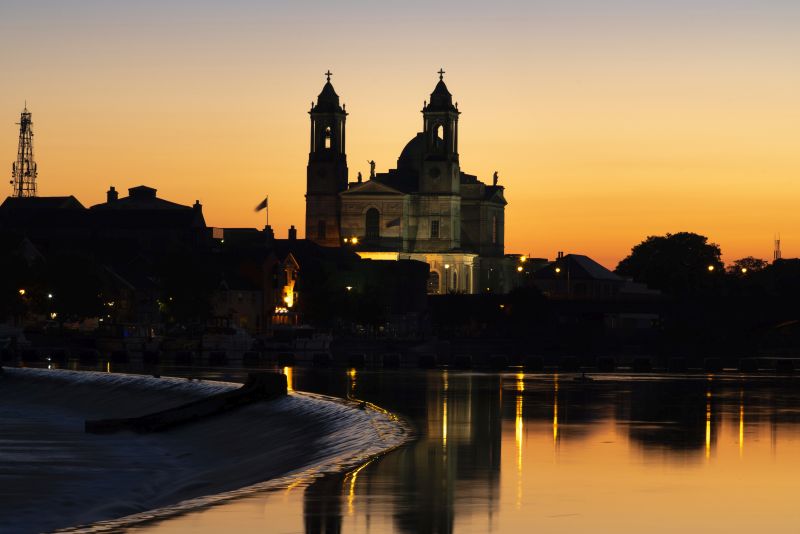 Last but not least is a visit to Adare Manor, which is a magnificent estate located on the banks of the River Maigue. Your holiday wouldn't be complete without a falconry experience in the grounds. Watch in awe as owls, falcons, and eagles swoop above your head, showing off their impressive wingspans and talons. The grandiose setting and elegant birds will leave you on a high as you leave the Shannon Princess. You will leave having had countless unmissable experiences on your Ireland barge trip.