We have seen a growing number of charters are being booked by multi-generational groups celebrating special anniversaries, birthdays, and other milestones. We attribute this popularity to the intimate atmosphere that provides the utmost privacy, a relaxed pace and a tailor-made itinerary that ensures a memorable and active break for people of all ages. Whole-boat charters also offer excellent cost savings over individual cabin prices.
Burgundy and the Canal du Midi are among the most popular destinations for multi-generational holidays on our hotel barges. However, across all our destinations each cruise offers its own, unique rewards. We'll be happy to work with interested groups to find the best fit for them.
With multi-generational charters a growing market we ensure that our cruises offer diverse itineraries to satisfy the interests of everyone in a group of friends, or family, young or old.
Where to Cruise?
Burgundy
Our cruises on hotel barges such as the 8-passenger L'Art de Vivre, along the Canal du Nivernais, or the 12-passenger La Belle Epoque along the Burgundy Canal, offer relaxed cruising through beautiful countryside. There are ever-present towpaths to walk, or explore on the bicycles provided and excursions to places such as Abbaye de Fontenay, a UNESCO World Heritage Site; the village of Flavigny, where 'Chocolat' was filmed; or the enchanting riverside city of Auxerre. There are also wine tastings in Chablis and even optional hot-air ballooning.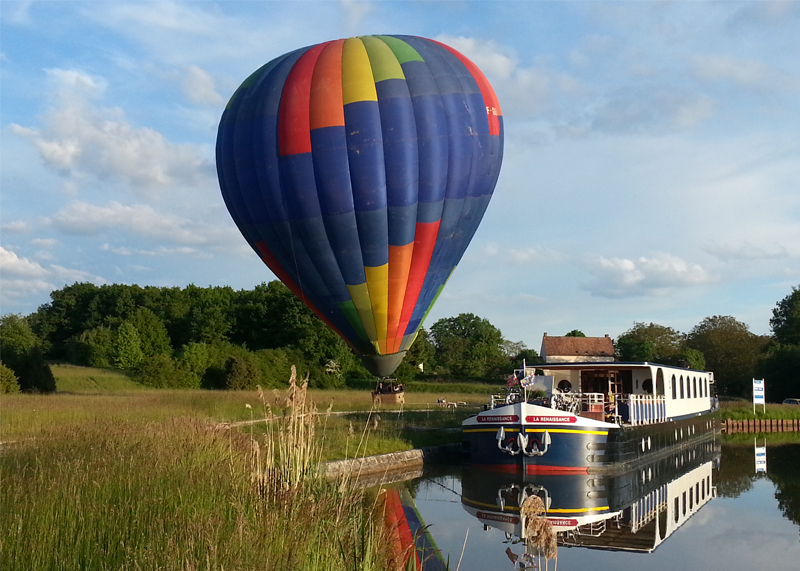 And if there are youngsters in the family charter group, the tailor-made itinerary can include activities such as the Grottes d'Arcy sur Cure, a network of underground caves and lakes with its Paleolithic cave paintings, or a visit to Loisirs en Morvan Parc Adventure for four-wheel off-road riding, tree climbing and kayaking.
Of course, many people know Burgundy for its wine and gastronomic offerings, but it is also a truly diverse destination, whatever your age or interests.
The Historic Midi
A Canal du Midi cruise on hotel barges such as Anjodi and Enchanté gives people the chance to visit historic attractions, such as Carcassonne, the most complete example of a fortified medieval city in existence today. Other fascinating places visited in this fabled land of the Cathars include Narbonne, with its Roman origins and wonderful indoor food market, while wine tastings of Minervois and Corbières wines at renowned domains are also included.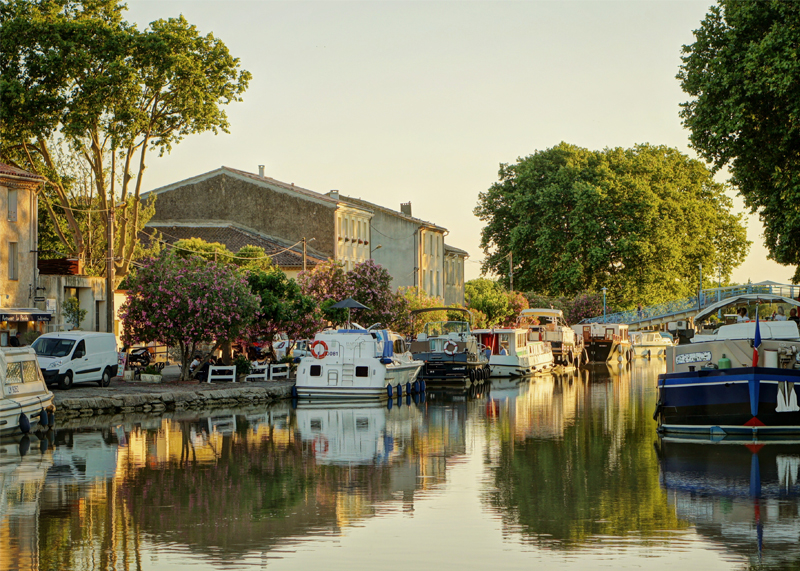 The sun-drenched region's other attractions of appeal to families include the nature reserve of Bagnas, known for its flock of flamingos and the famous beaches of Cap d'Agde on the Mediterranean, a short bike ride from the canal.
Throughout the year the Midi region in South West France offers so much to old and young alike and is a perfect destination in the Spring, when the Mediterranean climate is pleasantly warm.