Garden Cruise – Italy
ITINERARY*
Sunday, Day 1 Venice
Guests are met at the Best Western Hotel Bologna in Mestre and transferred by private chauffeured minibus to La Bella Vita for a Prosecco welcome. An afternoon cruise takes us along the Giudecca Canal past some of Venice's most famous monuments: the Chiesa del Redentore, the impressive Basilica di Santa Maria della Salute and the Punta della Dogana to our mooring outside the Naval Museum. Then time for a stroll through the back streets of Venice spying some of the city's secret gardens, before dinner on board.
Monday, Day 2 Venice to San Pietro in Volta
Morning visit to the lagoon island of Sant Erasmo for a walking tour. This island is full of flower and vegetable fields and has historically been "the Doge's garden", supplying the city with its horticultural needs. Late afternoon cruise to Pellestrina which separates the Venetian Lagoon from the Adriatic Sea, along the Canal of the Orphans passing lagoon islands with their ancient monasteries, painted fishing boats and tiny churches. Time perhaps for a walk or cycle ride along the 18th century Istrian sea wall. Dinner on board.
Tuesday, Day 3 San Pietro in Volta to Taglio di Po
After breakfast, we cruise to Chioggia, city of Goldoni's plays. We wander through the colourful fish market before heading to the Botanical Gardens of Padua. Founded in 1545, it is the world's oldest academic botanical garden and a Unesco World Heritage site.  We rejoin La Bella Vita at Porto Levante to cruise through the Po Delta nature reserve with flamingos and occasional heron, snipe and other wildfowl, and on upriver to Taglio di Po. Here we have dinner ashore hosted by the owners at the beautiful 17thC Villa Ca'Zen, a private stately home by the river surrounded by private gardens where Lord Byron courted the Countess Giuccioli and wrote some of his best poetry.
Wednesday, Day 4 Taglio di Po to Zelo
This morning we join the Bianco canal and cruise to Adria, an ancient Etruscan town. After lunch on board, we drive to the Bagnoli Estate to tour the wine cellars of the 17thC Villa Widmann Borletti and enjoy a private tasting of their renowned estate-grown vintages. This winery has been supplying Venetian society for centuries. Later we stroll around the Renaissance gardens with its topiary and statues of theatrical characters and view the vineyards and orchards of the estate. Return to La Bella Vita moored at Zelo for dinner on board.
Thursday, Day 5 Zelo to Governolo
Morning excursion to the Giardino di Valsanzibio with its tree lined avenues, fishponds, fountains and statues. Created in the 17th century, this estate has ancient trees and an elaborate maze. Return to the hotel barge moored in Trevenzuolo for an afternoon canal cruise past villages and farmsteads to Governolo and dinner on board.
Friday, Day 6 Governolo to Mantua
Our final cruise has a dramatic approach to Mantua, home of the poet Virgil, artists Mantegna and Donatello and a captivating lakeside setting. Time to soak up some of the city's extraordinary neo-classical and baroque architecture including the 14thC Ducal Palace before an afternoon visit to the Parco Giardino Sigurta in Valeggio sul Mincio. Over 600 hectares in area, the park has vast lawns, a rose garden, a hermitage and a medicinal herb garden amongst many other features. Captain's Farewell Dinner on board.
Saturday, Day 7 Mantua
After breakfast, guests are transferred by private chauffeured minibus to the Best Western Hotel Bologna in Mestre.
This is a sample itinerary and is subject to change.
On alternate weeks the cruise will be in the reverse direction.
 Some cruises may be on the River Po, depending on the water level.
CONTACT US ABOUT THIS CRUISE
Cruise Route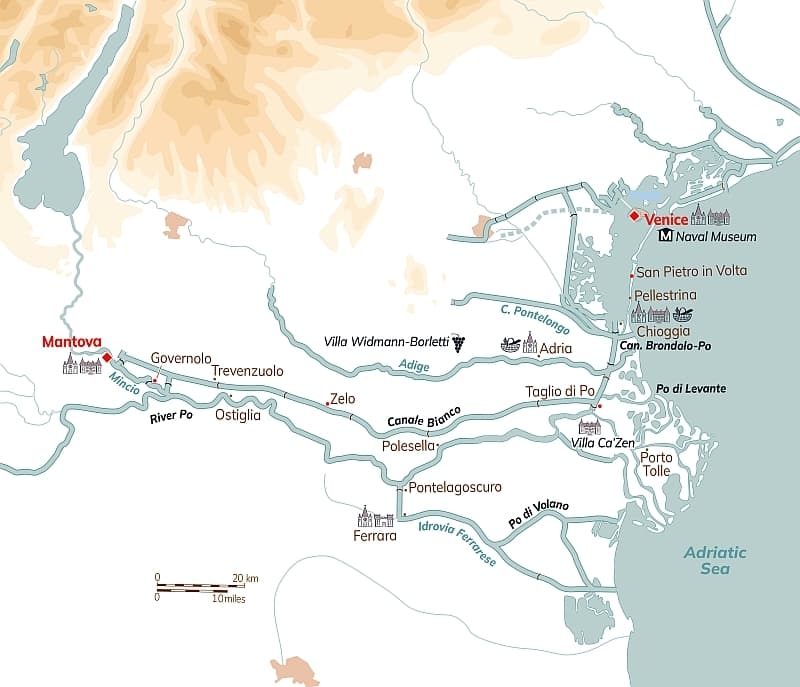 Photo Gallery
La Bella Vita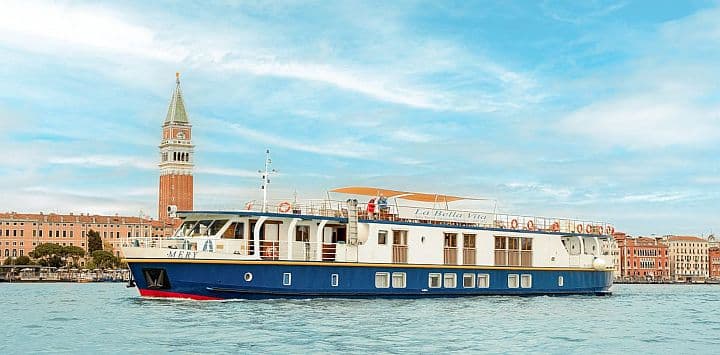 La Bella Vita is a first class, 20 passenger river cruiser that cruises the Venetian Lagoon and waterways of the Po Valley in Italy
Related Articles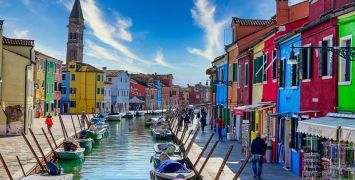 With over 100 islands in the Venetian lagoon, it's tricky to pick the best ones to visit, so we've compiled a shortlist of our top 10. Read More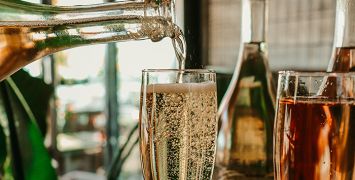 Prosecco, the drink of choice for celebrations all over the world. But do you know your prosecco from your spumante? Read More