Classic Cruise – Germany & Luxembourg (late August to mid-October)
ITINERARY*
Sunday, Day 1 Koblenz
Guests are met in either Frankfurt or Koblenz and transferred to the hotel barge moored in the heart of Koblenz for a champagne welcome. We will take a late afternoon cruise to Winningen, one of the oldest and largest wine growing villages in the area, where we moor for the night and you'll experience your first gourmet meal on board.
Monday, Day 2 Koblenz to Cochem
A morning cruise guides us through the lowest part of the Mosel River up to the charming town of Cochem. After lunch we drive to the castle of Burg Eltz, also called the "Queen of the German Castles" as it is one of the few that were not destroyed by the French King Louis XIV in 1689. A guided tour takes us through this fascinating 12th century castle. We return to the barge with time to stroll through this delightful little village.  Dinner on board.
Tuesday, Day 3 Cochem to Zell
After breakfast we will take a leisurely cruise past numerous vineyards in beautiful scenery to Zell. This is one of the most beautiful towns on the Mosel and is famous for its wines. Visit the cellars of Dr Josef Weiss, just outside of town for our first wine tasting.  Dinner on board.
Wednesday, Day 4 Zell to Berkastel
We cruise up this very picturesque part of the Mosel to Bernkastel, another famous wine village. Here you'll find the "crème de la crème" of Mosel wines. In the afternoon visit the private cellars of Pauli Bergweiler for a sampling of his superb wines. Finish our day with a stroll around the village of Bernkastel before dinner on board.
Thursday, Day 5 Berkastel to Trier
This morning we cruise to the oldest town in Germany, Trier. Trier will take you back to the old Roman times from hundreds of years before Christ. Visit the Porta Nigra, part of the old town wall and the magnificent St. Peters Cathedral, or stroll the old town to browse the shops.  Dinner on board.
Friday, Day 6 Trier to Remich
Enjoy breakfast as we cruise our last part on the Mosel into Luxembourg to the small village of Remich. In the afternoon, there will be time to visit the nearby capital of Luxembourg. Captains Farewell Dinner on board.
Saturday, Day 7 Remich
After breakfast, disembark La Nouvelle Etoile and transfer to your drop-off location in Frankfurt.
This is a sample itinerary and is subject to change. On alternate weeks the cruise is in the reverse direction.
CONTACT US ABOUT THIS CRUISE
Cruise Route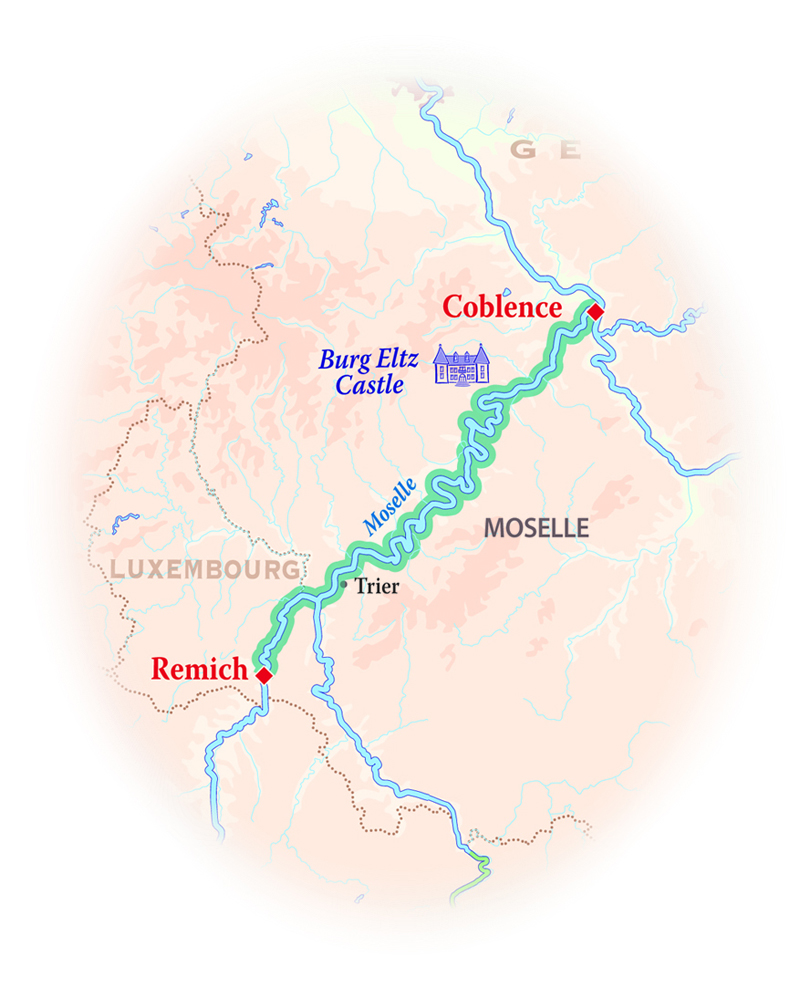 Photo Gallery
La Nouvelle Etoile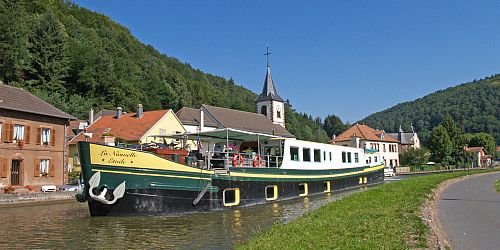 La Nouvelle Etoile is an ultra-deluxe, 8 passenger hotel barge that cruises in Holland, Belgium, France, Germany and Luxembourg
Related Articles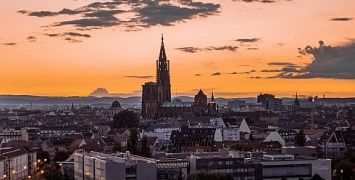 Discover Strasbourg's iconic Gothic Notre Dame Cathedral, offering awe-inspiring views from the tallest medieval spire in Europe! Read More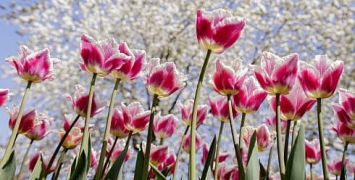 The world famous Keukenhof Gardens in Holland is renowned for its spring displays of over 7 million colourful tulips and flowering bulbs. Read More