A cruise on a hotel barge gives you access to some unique opportunities that other types of holiday cannot rival. In this article we take a look at some hidden highlights that can only be experienced on a barge cruise in France.
Cruising the Briare Aqueduct
The Briare Aqueduct near Châtillon-sur-Loire is famous for being the second longest steel canal aqueduct in the world. Frenchmen Léonce-Abel Mazoyer, Charles Sigault and Gustave Eiffel (famous for designing the Eiffel Tower in Paris) are amongst the engineers who worked on it. It is an engineering feat that is worth a visit by land anyway, but to experience the full glory of this tribute to man's creative genius, you should really see it from the deck of a barge.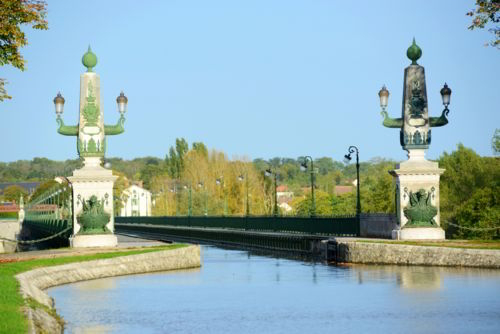 A Romantic Dinner in the Arzviller Tunnels
Passing through the tunnels of Arzviller makes for the perfect opportunity to experience a romantic candlelit meal. On many of the barge cruises that we offer on the Canal de la Marne au Rhin in Alsace & Lorraine, this is another special event we arrange for our guests.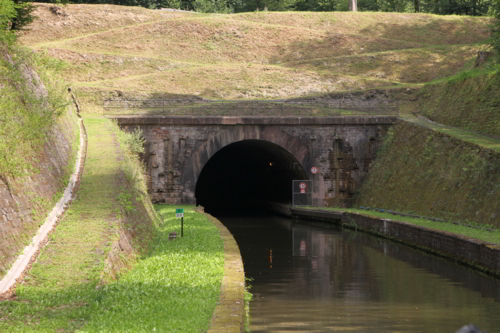 The Malpas Tunnel
This tunnel is the only one on the Canal du Midi, and is the oldest of its type in the world. It has quite a story behind it. Like the Briare aqueduct, this tunnel is a testament to the persistence and skill of men of science. Defying the royal authorities who had put a halt to the project, the chief engineer Pierre-Paul Riquet made his master mason continue to tunnel in secret to prove that the structure could be achieved. Were it not for his disobedience, the Malpas Tunnel would not exist today.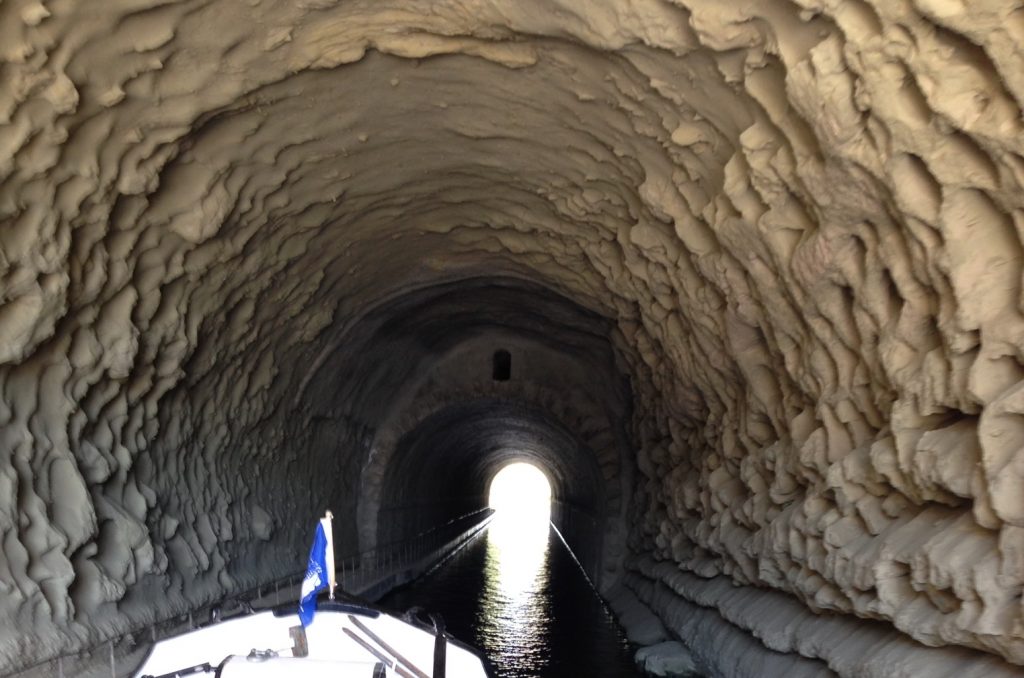 The Arzviller Boat Lift Experience
Widely considered to be one of the most iconic features of Europe's inland waterways, this impressive boat elevator was designed to circumvent a time-consuming system of 17 locks which could take days to pass through. With the Arzviller Boat Lift, barges can go up or down an altitude of 44 metres in only 4 minutes to cross the low mountain range of the Vosges and continue their cruise along the Marne-Rhine Canal. It's an exciting and very unusual experience to be effortlessly heading up or down a hillside in a "giant iron bath" aboard a hotel barge.
While there's no substitute for actually experiencing it for yourself, we have a short video to give you a taster of what to expect (see below).
Considering a Hotel Barge Cruise?
These examples are a mere drop in the canal when it comes to the unique pleasures that can only be enjoyed on a hotel barge. If you want to come away with stories and off the beaten track experiences, then canal and river cruises aboard a hotel barge could be the perfect answer.