Two Week Wine Cruises (with a free night in Paris)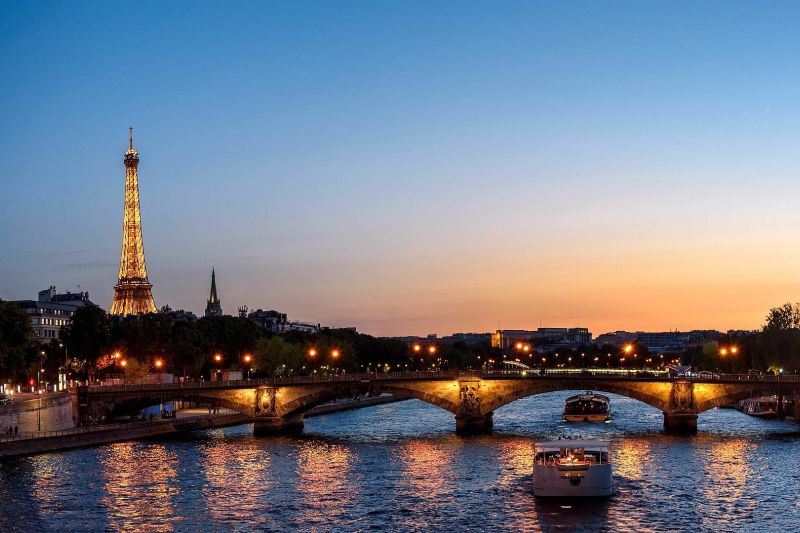 The French didn't invent wine-making, but many would agree that they perfected the art. Which is precisely why we are offering wine lovers a unique, limited opportunity to visit two world renowned wine making regions – the eponymous Champagne, and Burgundy, France – with a new "Back-to-Back" two-week cruise option.
As an added incentive, we've also arranged a free night's stay at the Hotel Westminster in Paris, a French institution situated along the opulent Rue De Paix.
This 13-night, back-to-back cruise opportunity is only available from mid-June through early July, when the 12-passenger Panache cruises the River Marne through Champagne's peaceful vineyards. Prices start at $12,180 per person, based on double occupancy, and include all gourmet meals, fine wines, an open bar, daily escorted excursions, local transfers to and from the hotel barge, and use of all on-board amenities, such as bicycles and spa pools.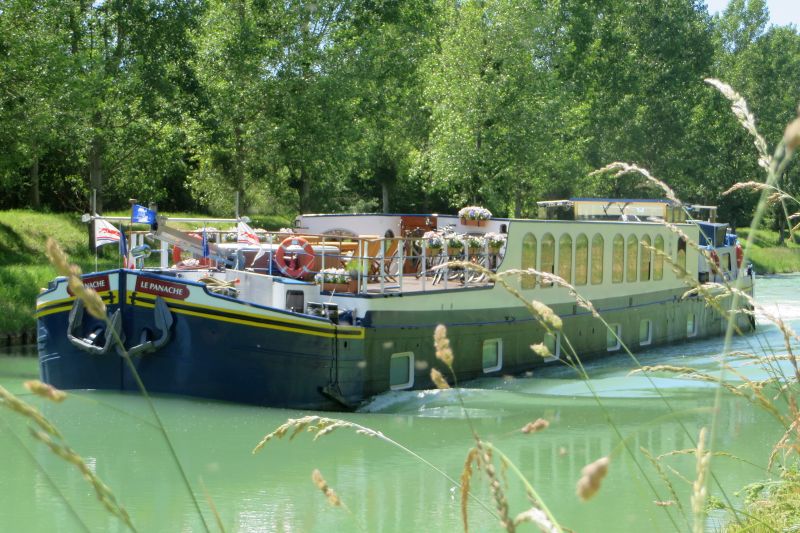 A Sparkling Opportunity
The 12-passenger Panache hotel barge enjoys one of our most diverse itineraries. She cruises Holland throughout tulip season, Champagne in early summer, and Alsace and Lorraine from late summer until Fall.  Booking consecutive cruises in Champagne and Burgundy during Panache's sailings is especially convenient because we will transfer guests seamlessly from one vessel to the other, with an intervening night spent at a top hotel in the "city of lights."
Among the highlights of Panache's Champagne cruise is a visit to the village of Hautvilliers, known as the "cradle of champagne." It is here that the monk, Dom Pérignon, discovered the Méthode Champenoise, from which the best Champagnes and sparkling wines are made.  In addition to a private tasting at a renowned vineyard, guests will be treated to dinner at a French restaurant. They'll also experience an exclusive tasting and cellar tour in the village of Epernay, widely acknowledged as the "champagne capital" of the world, as well as the option to sample different champagnes each evening aboard Panache.
Another cruise highlight is La Maison Pannier, a seminal champagne house notable for its labyrinth of medieval underground cellars.  Guests can tour these subterranean vaults and finish with a private tasting.  During the cruise, Panache will also moor at Château-Thierry, the historic town on the river Marne, surrounded by the vineyards that produce some of the region's famous champagnes.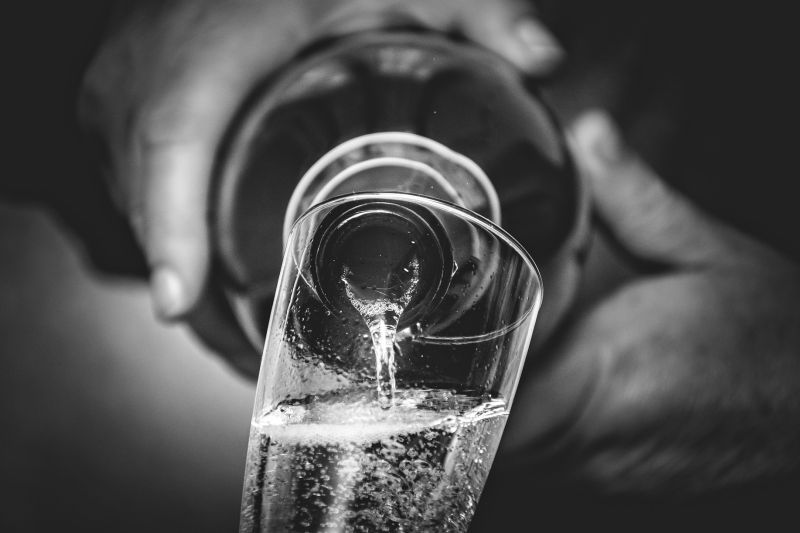 Making a Good Impression
The second week of the cruise can continue on the deluxe, 12-passenger L'Impressionniste hotel barge, which cruises the Burgundy Canal in the wine region of Southern Burgundy.  Among wine cellars visited are Clos de Vougeot, headquarters of the esteemed Chevaliers du Tastevin, which awards a special prized label to the finest Côte d'Or vintages every year. Guests will also enjoy an exclusive wine tasting at the boutique Château André Ziltener, the perfect showcase of some of Burgundy's most sumptuous vintages.  Built on the foundations of an old Cistercian abbey, the château is a mecca for historians and oenophiles alike.
In addition to numerous scenic drives through many of the region's premier vineyards, guests will visit the Vigne de L'Enfant Jésus, a famous vineyard owned by the Domaine Bouchard Père et Fils. There, a wine expert will explain the vineyard's production of its Grand Cru and Premier Cru wines. This will be followed by a gastronomic "repast" in the orangerie of Château de Beaune, owned by the winery since 1820.
Not interested in wine? Not a problem. We can also help guests to create similar, two-week cruises based on their own special interests and availability.  Please call for more information, or if you'd prefer a browse first then our 2018 brochure is available for order or download from our website.