The Alsatian city of Strasbourg – whose name literally means 'town at the crossing of roads' – lies at a fascinating juncture between old and new, German and French. It is of course famous for its colossal Gothic cathedral, but also as the seat of the European Parliament, while its half-timbered German merchant dwellings sit next to elegant French townhouses.
During your escorted tour of this wonderful city on your cruise aboard Panache along the Canal de la Marne au Rhin in Alsace, highlights will include:
Cathédrale de Notre-Dame
No trip to Strasbourg would be complete without a visit to the awe-inspiring Cathédrale de Notre-Dame. It is hard not to be impressed by this huge, pink-sandstone masterpiece of Gothic architecture. Its 142-metre spire made it the tallest man-made structure in the world for over 250 years, and if you're feeling fit, you can climb the 332 steps to the platform below its towers and admire the stunning views of the city from this lofty vantage point.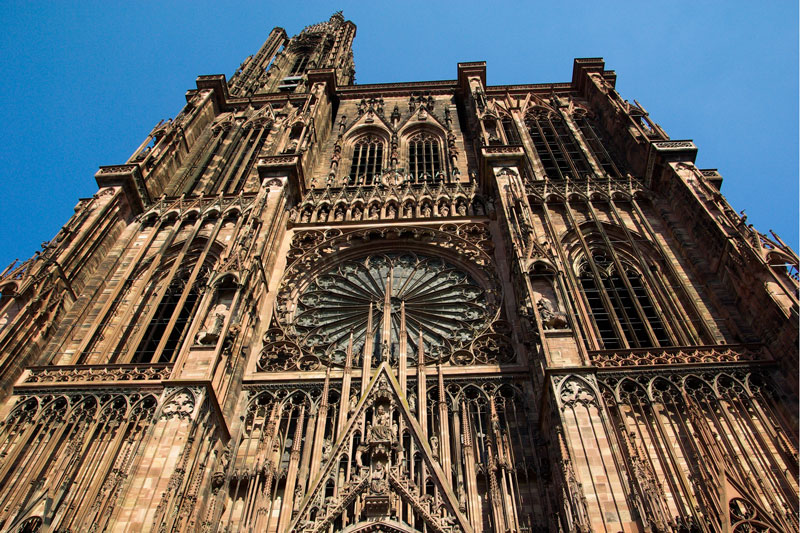 Make sure to admire the exquisite stained-glass windows when you walk around the cathedral, including the rose window in the western portal. In the south transept you'll find an impressive astrological clock and at different hours of the day a host of mechanical figures, including angels, Death and the Apostles, are sent out on parade.
La Petite France
Just a short walk from the cathedral is La Petite France, the home of artisanal trade in medieval Strasbourg. This maze of narrow streets and canals is full of picturesque half-timbered houses blooming with flowers in the summer months. It's a lovely place to do some boutique shopping, have a cup of coffee or just relax in one of the waterside parks.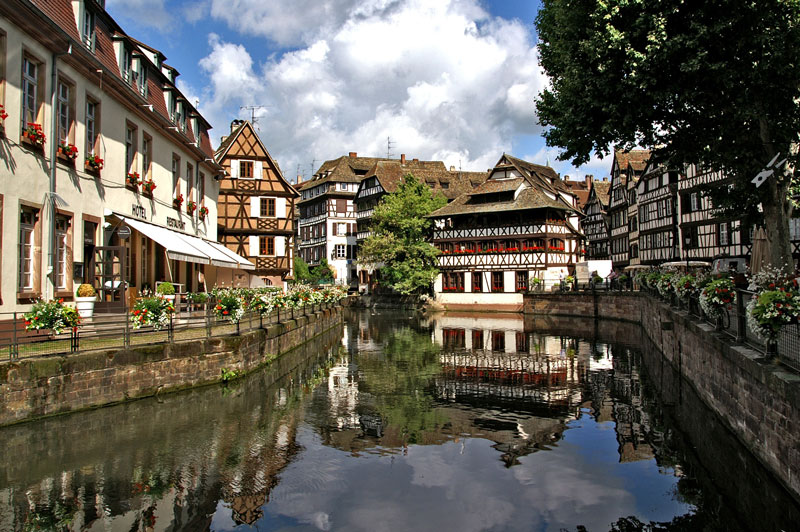 Place Gutenberg
It was in the city of Strasbourg in the 15th century that Johannes Gutenberg, inventor of the printing press, first experimented with moveable type. His revolutionary ideas, which hugely cut down the time it took to reproduce a text compared with labour-intensive scribal reproduction, made a real contribution to the rise in literacy at the end of the medieval period in Europe.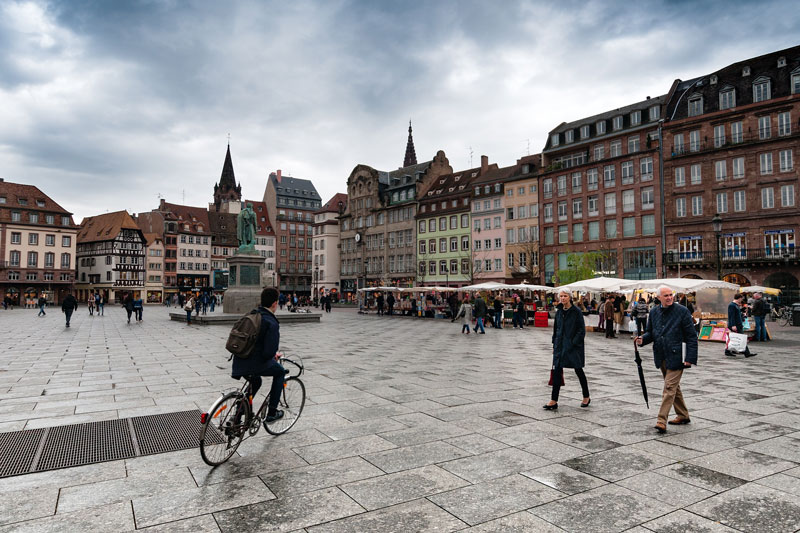 You can see a bronze statue of Johannes Gutenberg in the appropriately named Place Gutenberg and perhaps as you read your guidebook, you can send a silent thank you to the father of printing!