A Spotlight on the Canal de Garonne
Discover the Canal de Garonne aboard 8 passenger luxury hotel barge, Rosa, as she cruises Bordeaux and Gascony in Southwest France.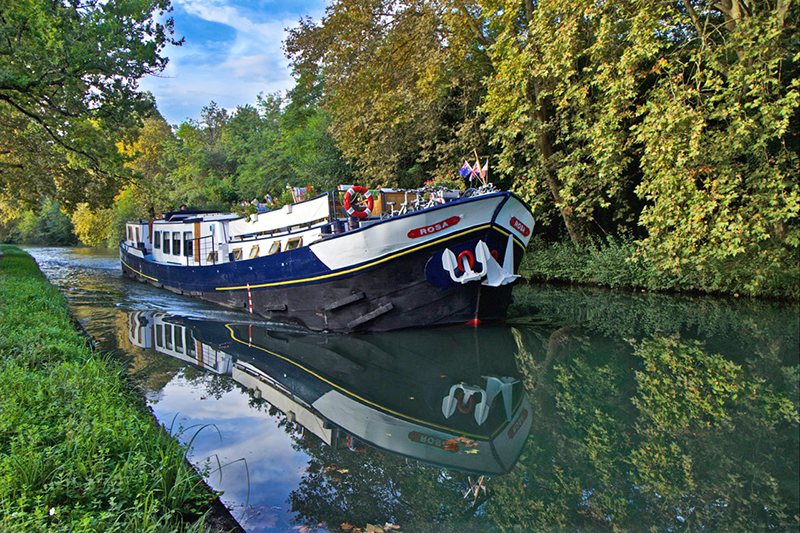 The Canal de Garonne stretches over 120 miles and contains no less than 53 locks! It begins at its junction with the Canal du Midi in Toulouse, travelling west to Castets-en-Dorthe where it opens into the tidal Garonne River. The port of Castets used to be very busy with barges queuing up, waiting for high tide so they could continue with their cargo on to Bordeaux. The canal is part of a route dissecting the south of France which allows boats to pass directly between the Mediterranean and the Atlantic without circumnavigating Spain and through the Strait of Gibraltar, where Barbary Pirates were rife during the 17th century. The Canal des Deux Mers is the name now commonly used for the entire navigable route, including the Canal du Midi, which extends for nearly 370 miles from Bordeaux to Sète.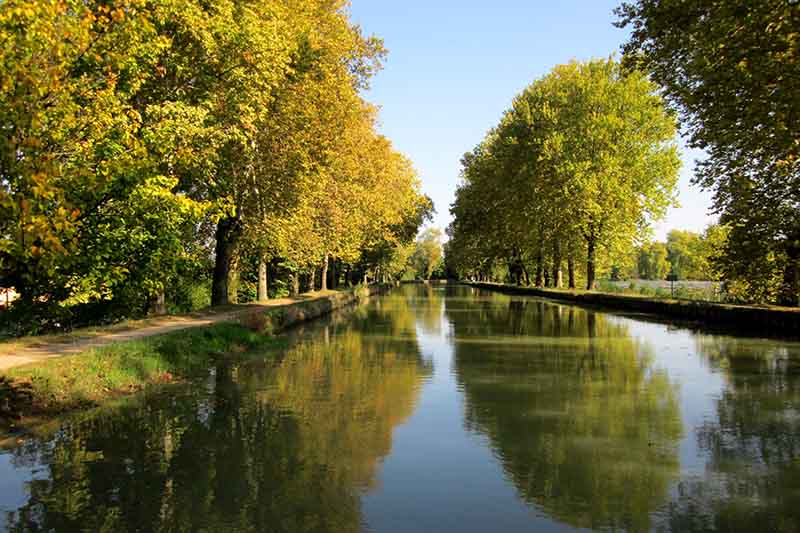 Work on the 19th century Canal de Garonne did not start until 1838, nearly 150 years after the Canal du Midi was already in use. As was the case with other parts of the French canal network, the advent of the railway soon affected its use for the commercial transport of goods. Unlike the earlier Canal du Midi, the Canal de Garonne features many straight stretches, and between Toulouse and Agen the railway is always nearby. The area around Agen is a bountiful fruit-growing region of France, with strawberries, cherries, apples, pears, plums and peaches grown in the vicinity. In early summer, the banks come alive with yellow iris which welcome passing boats. The canal also sports the world's first "water slope," built in 1974 at Montech to replace a flight of locks. Two other engineering marvels and impressive structures are the aqueducts over the Tarn near Moissac and over the Garonne at Agen.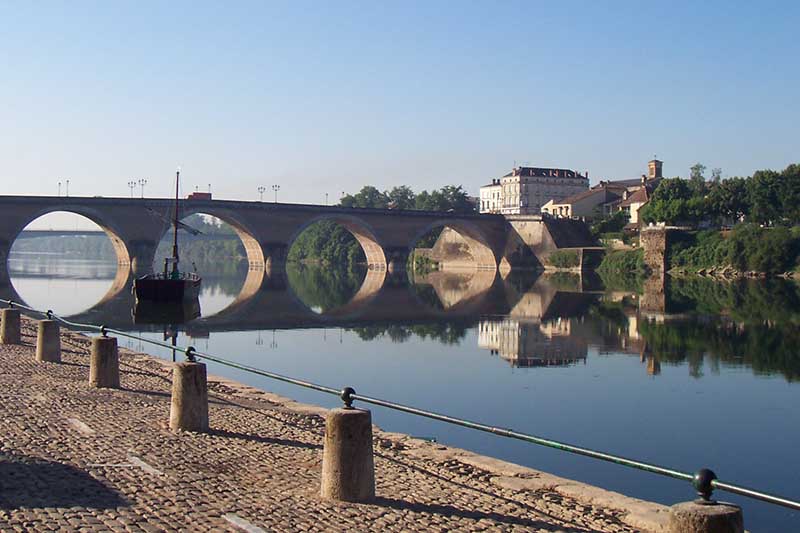 Cruise the Canal de Garonne aboard Rosa
Offering an intimate luxury experience, 8 passenger Rosa cruises Gascony in the Spring and early Summer, and Bordeaux in the late Summer and Autumn along the Canal de Garonne.