There are some scenes which, although tucked away in the anonymous folds of the French countryside, millions of people worldwide, particularly art lovers, would instantly recognise. The lily pond spanned by a bridge at Giverny, or the Gothic church at Auvers-sur-Oise, van Gogh's final resting place. And passengers get the chance to visit these iconic places on our Classic Cruise en route to Paris aboard the hotel barge Panache.
Vincent van Gogh
One of the highlights of our Picardy to Paris cruise is the chance to visit the small, quaint village of Auvers-sur-Oise. The River Oise is our route through charming countryside to the village that one of the world's greatest – but during his lifetime unrecognised – painters made his home for the last two months of his life.
Vincent van Gogh came to Auvers in 1890, at the age of 37. The sleepy village has become famous not just as the site of his suicide on July 27th of that year, but as the inspiration for almost 70 of his paintings. His gravestone stands in the village's cemetery, overlooking the wheat fields that he painted many times during his brief stay.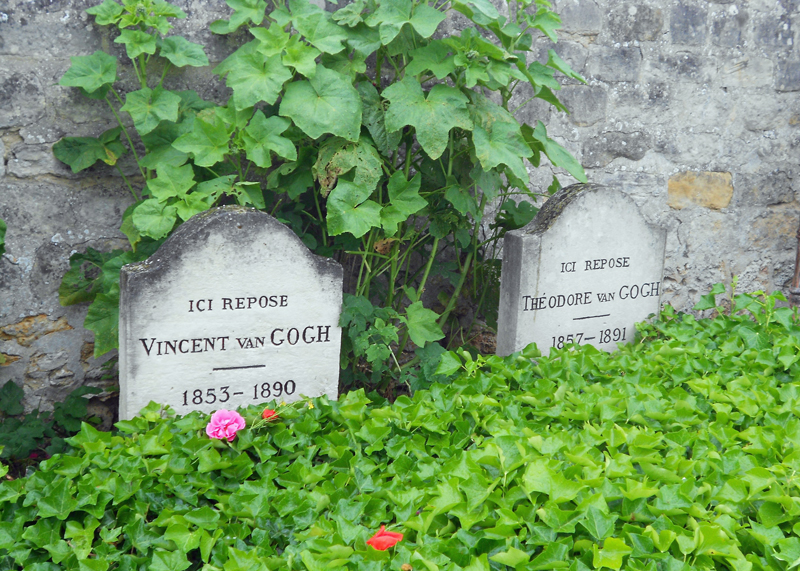 When you visit Auvers, make sure to keep your eyes peeled for the views captured vividly in van Gogh's famous post-impressionist style.
Walking around you will see the locations of The Town Hall in Auvers on Bastille Day, the
Village Street and Steps in Auvers with Five Figures, and The Church at Auvers.
Doctor Gachet's House – the home of the doctor who became van Gogh's confidante was the setting of a number of paintings, including Portrait of Dr. Gachet, Doctor Gachet's Garden in Auvers and Marguerite Gachet in the Garden. The house is now a museum and gallery.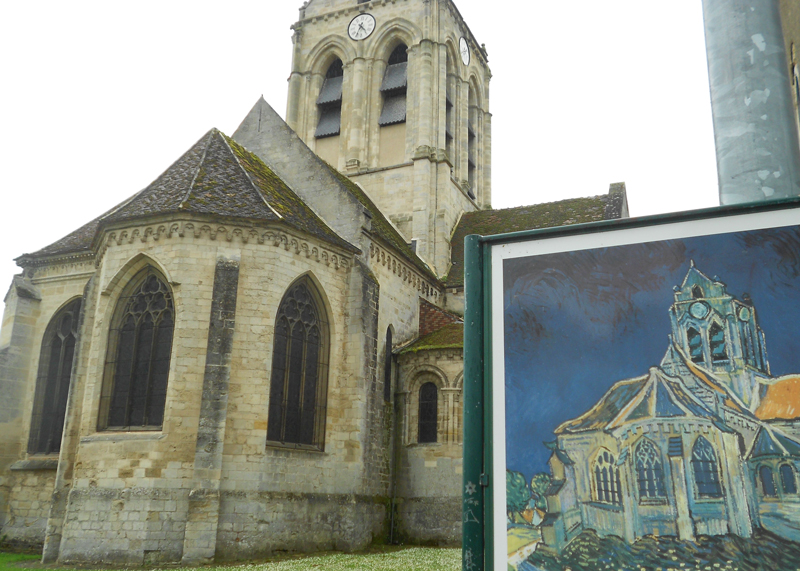 Claude Monet
In November 1890, just a few months after the tragic conclusion to van Gogh's life, Claude Monet purchased a house and its gardens in the peaceful refuge of Giverny, a village around 80km from Paris. As his paintings began to sell, his garden grew. Within a few years Monet had grown wealthy enough to buy some adjacent land complete with a water meadow and he began landscaping it. This setting would become the subject of his most famous works.
We visit the house and its idyllic gardens on Day 5 of our cruise. It's a real treat for art lovers, botanists and gardeners alike. As you walk through the gardens you can imagine Monet where sat with his easel – he was a champion of 'open-air' painting – recording the changes that the seasons wrought on his self-fashioned oasis.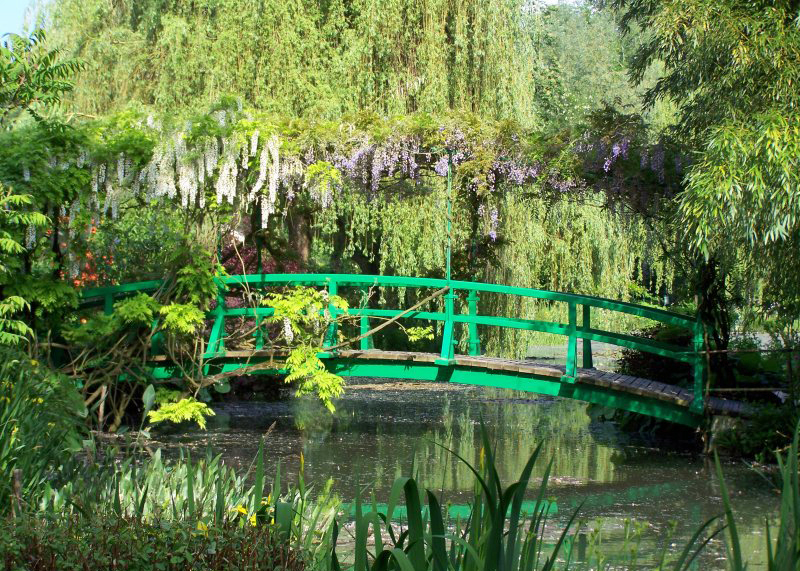 Following in the footsteps of these iconic painters, both of whom found sanctuary in the French landscape, is a particularly memorable aspect of our classic Picardy to Paris cruise.