A year ago we told you about a luxurious new hotel barge, Finesse, that would be joining our fleet this year after being converted from a very sad sight languishing in a Belgian shipyard into a thing of beauty. Well, after 15 months of hard work by a team of dedicated craftsmen she launched on May 1.
What a transformation – from this…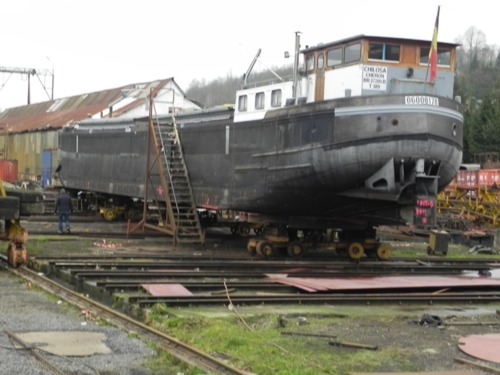 to this!…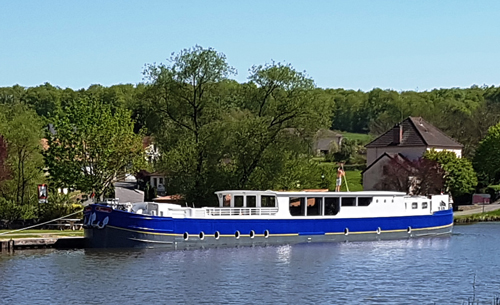 We're happy to report that after her first two cruises along the serene River Saône and Canal du Centre in Southern Burgundy – a new route for a European Waterways hotel barge – she has received rave reviews. The passengers on board loved the spaciousness of the cabin suites and the saloon with its contemporary design, as well as the demonstration galley where they could watch chef Mike Crowson create his mouthwatering dishes.
The lovely sun deck and spa pool were also well used, as were the bicycles for exploring the towpath as the barge meandered through the vineyards plus famous wine-producing villages such as Santenay. Guests also enjoyed the varied itinerary, including a private wine tasting in Mercurey, visits to Dijon, Beaune and Autun and lunch ashore one day at a Michelin-starred restaurant in another renowned wine-growing village, Puligny-Montrachet.
To find out more about Finesse and to see a full selection of photographs, please click here.