New Excursions in Gastronomic Gascony
An artisan experience in the Gascony countryside & tea with a countess at a glorious 18th century château…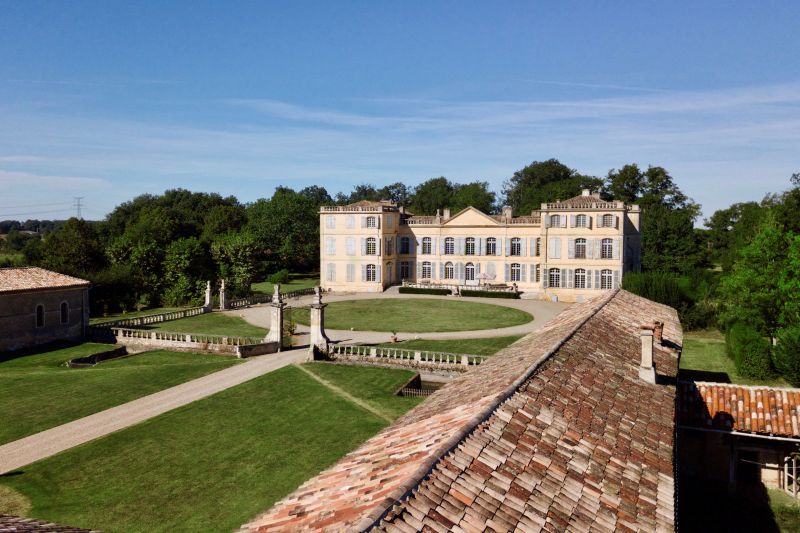 Discover Gascony in True Luxury
Gascony is one of the most beautiful and unspoiled regions of southwest France, where the Pyrenees Mountains serve as a dramatic backdrop. Rosa cruises deep into the heart of this idyllic countryside, where perfectly preserved medieval villages and churches and the old-world charm of its marketplaces transport guests to another era in history.
With ship-wide upgrades that include a completely refurbished saloon, an on-deck hot tub and an intimate new bar stocked with fine wines and spirits, 8-passenger hotel barge Rosa is a prime example of our commitment to providing guests with a cruising experience defined by luxury and comfort. Rosa, which cruises the Gascony and Bordeaux regions of southwest France – areas legendary for their gastronomic offerings – provides wine tastings and unique experiential excursions throughout this gorgeous area of France.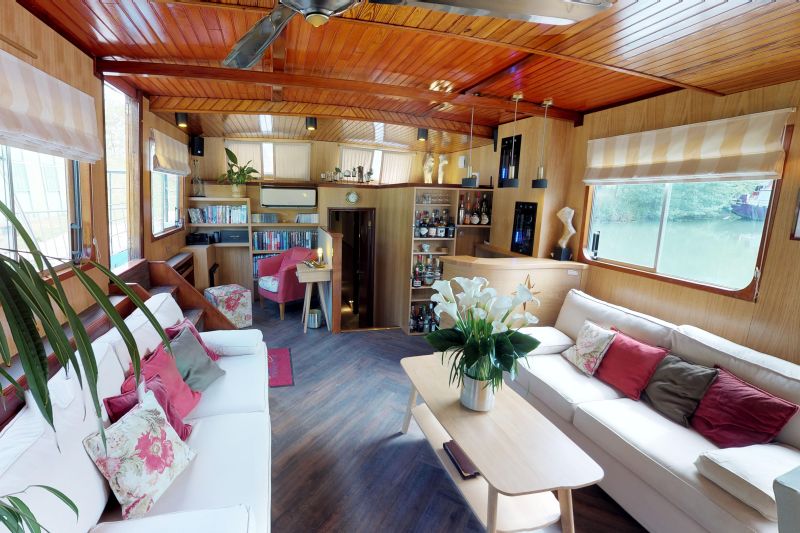 A Taste of the Good Life
While people are familiar with France's most popular cheeses that include Brie, Roquefort and Munster, the country produces some 1,000 different types of cheeses.  Among Rosa's most "tasty" excursions is a visit to an artisanal dairy farm in Ramier, where guests can watch the cheese making process and taste the final results! Also on tap is a visit to the market at Castelsarrasin, where a wide variety of local produce reflects the richness of French gastronomy and the unique flavors of the region.
In addition to savoring some of the region's best wines with meals on-board, Rosa guests will visit the Château Bellevue la Fôret, the largest privately-owned wine estate in the region. They will be introduced to the château's outstanding cuvée 'Optimum', a special selections of reserve wines that are made from the vineyard's highest quality grapes. On another occasion, they will enjoy a guided tour of Domaine de Lapeyrade, where they will be treated to a private tasting of its Armagnac and Floc du Gascogne wines.
Montauban, Montech and Moissac
Guests can take a stroll through Montauban, a charming fortified town along the banks of the River Tarn, or wander the towpath alongside the Forest of Agre, a woodland that is home to wildlife such as deer, boars and rabbits, as well as birds such as the black kite, nightjar and booted eagle.
Arriving at Montech, beginning in summer, Rosa will be able to descend the water slope, a canal inclined plane and marvel of engineering that by-passes five locks all at-once.  Other memorable moments include the crossing of the Pont Canal du Cacor, a 1,000-foot-long aqueduct that spans the River Tarn, before the barge descends to the river itself for a short cruise up-stream to the town of St. Livrade.  Here, guests can visit Moissac and its 7th century Abbaye St-Pierre de Moissac, a former Benedictine and Cluniac monastery that is now a UNESCO World Heritage Site.
One of Rosa's newest excursions is a visit to the 18th century Château de la Motte, where European Waterways' guests will be personally greeted by its resident countess. She will lead them on an exclusive tour that concludes with tea in one of her private rooms and an account of the château's famous association with the Kings of France.