What's New for 2019? - Upgraded Luxury & Designer Collaboration
Dedication to 5-Star Standards Features Stunning Interior Redesigns, Modernized Bathrooms, and Enhanced Deck Areas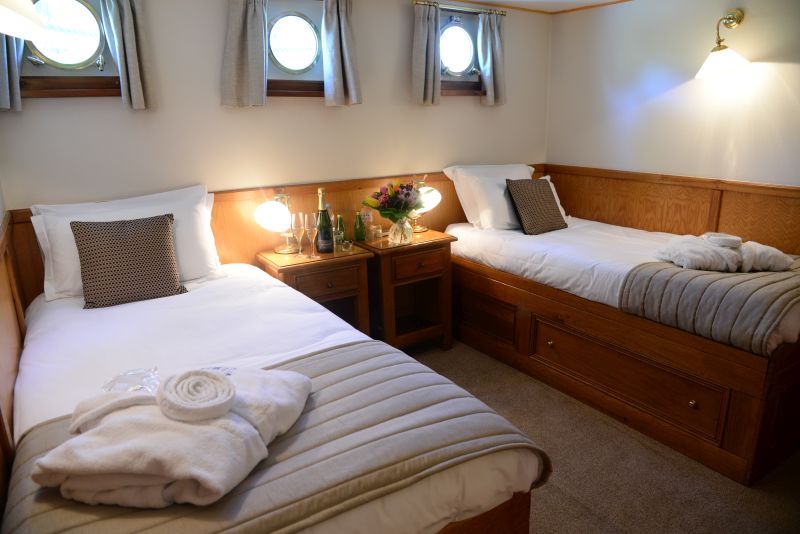 Intuitive Interiors
Our ongoing collaboration with Marion Falchi Interiors, which specializes in luxury residential interiors, will ensure that a more contemporary style is married smoothly with traditional features to meet the high standards of luxury, comfort and convenience that guests aboard European Waterways' vessels have come to expect, we are constantly upgrading the fleet in order to provide the pinnacle in service, relaxation and comfort.
Cabins on L'Impressionniste in Southern Burgundy, for example, have been redesigned & restructured to create a lighter, airier and more spacious environment in which to relax after the day's culture and cuisine.
Meanwhile, aboard Enchanté, the largest hotel barge on the Canal du Midi, guests are being treated to a new built in saloon bar where they can request a cocktail or two before the evening's fine dining commences.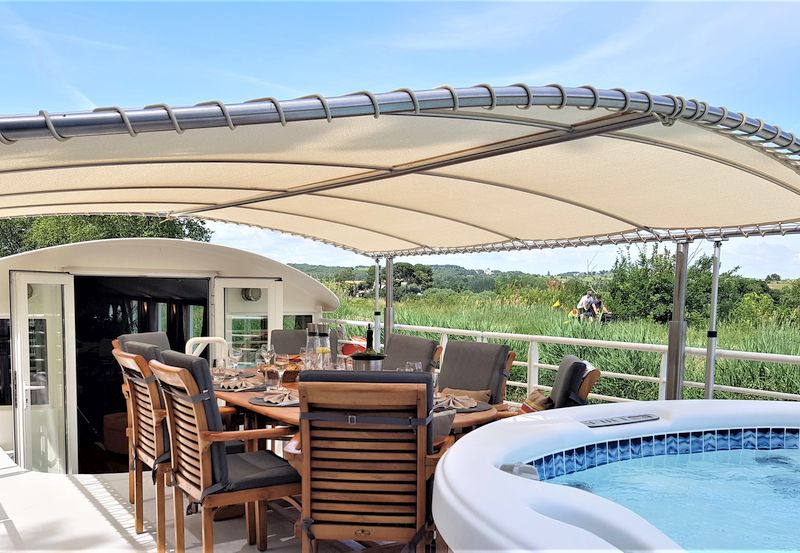 Al Fresco Dining & Venetian Views
One of the simplest pleasures in life, is dining outdoors on a fine spring or summer's day, which is why we've added new sun canopies aboard La Belle Epoque in Northern Burgundy and Finesse in Southern Burgundy, so that guests can savour unobstructed views of the gorgeous countryside without having to worry about taking too much sun!
With the increasing popularity of our unique Italian cruises in Venice aboard the 20-passenger La Bella Vita, the company has upgraded their outdoor offering.  A new spa pool has been fitted on the top deck, allowing guests to take in the remarkable beauty of the renowned "floating city" as they sip an authentic "Aperol Spritz" in the ultimate spot for relaxation.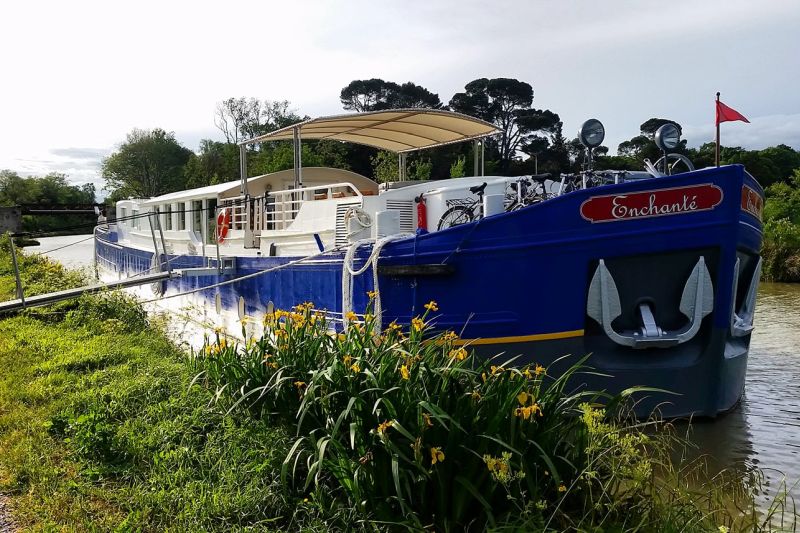 Luxury Everywhere
We're also redesigning and improving our ensuite bathrooms. This year, they include those aboard Spirit of Scotland and Scottish Highlander on the Caledonian Canal and Finesse in Southern Burgundy. Our operations team near Chablis, Burgundy is making great progress on several other fronts for this season that include new soft furnishings on many hotel barges, as well as upgraded lighting and sound systems. Among these, built-in, multi-room speaker systems will ensure that the music is in full swing whether you're on deck taking in the sun or in the saloon, indulging in an aperitif.