For over three centuries, the Canal du Midi has been winding its way through southwest France, a meandering waterway of 150 picturesque miles stretching from Toulouse to the salty lagoon of Étang de Thau. Constructed between 1666 and 1681 to provide a water link between the Mediterranean Sea and the Garonne River (and thus to the Atlantic Ocean), the Canal du Midi exists today as a feat of incredible engineering and aesthetic genius, marked by its UNESCO World Heritage Site status.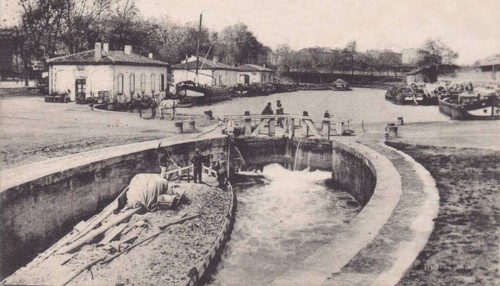 The canal was, first and foremost, an economic venture. When finished, it would expedite the process of shipping wine and wheat through Europe, avoiding the long and often dangerous route around the Iberian Peninsula. However, despite its undeniable economic and commercial significance at the time, the Canal du Midi is remembered today as a stunning feat of engineering that heralded the arrival of a modern age.
The Canal du Midi and the Enlightenment
In the 17th century, Europe was on the brink of a major philosophical shift – the Age of Enlightenment. The concept of manipulating nature for human purposes was deeply exciting, and the canal was a chance to do just that. Under the rule of the famously ostentatious Sun King, Louis XIV, and the engineering designs of Pierre-Paul Riquet, 12,000 workers laboured for 15 years to construct the Canal du Midi.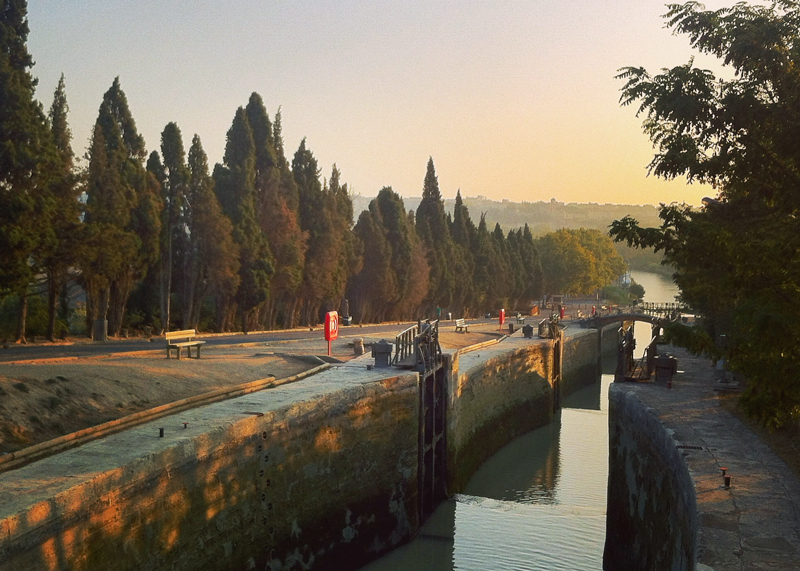 Looking back upon this monumental achievement, the construction of the canal was a triumph of Enlightenment values – progress, advancement of the human race, rational thought, and the like. All of these values were necessary to execute such a large-scale project, one that involved surmounting the physical challenges presented by the landscape. In the success of the canal, man had triumphed in his contest with nature. The waterway and its accompanying structures – bridges, locks, and aqueducts – symbolised a new kind of progress for Western civilisation, a movement from medieval to modern thinking. And what better symbol than a canal – essentially an aquatic pathway – to illustrate the transition from the Middle Ages to the modern world?
The Canal du Midi Today
Since the 1960s, the canal has been frequented more by holidaymakers than grain barges. Tourists flock to cycle or hike the trails along its banks, and to fish its waters. But by far the best way to see the canal is by boat. On one of our fully-crewed hotel barge cruises, you can watch the French countryside go by at your leisure, with stop-offs at vineyards, chateaux, and villages straight out of a fairy tale. With deluxe on-board accommodation, small group size, your own on-board chef and top-notch tour guides, a cruise is the perfect way to experience this one-of-a-kind wonder.