Indulgent French Chocolate Mousse
Relax, put your feet up and indulge in a sumptuous French Chocolate Mousse, courtesy of our barge chefs…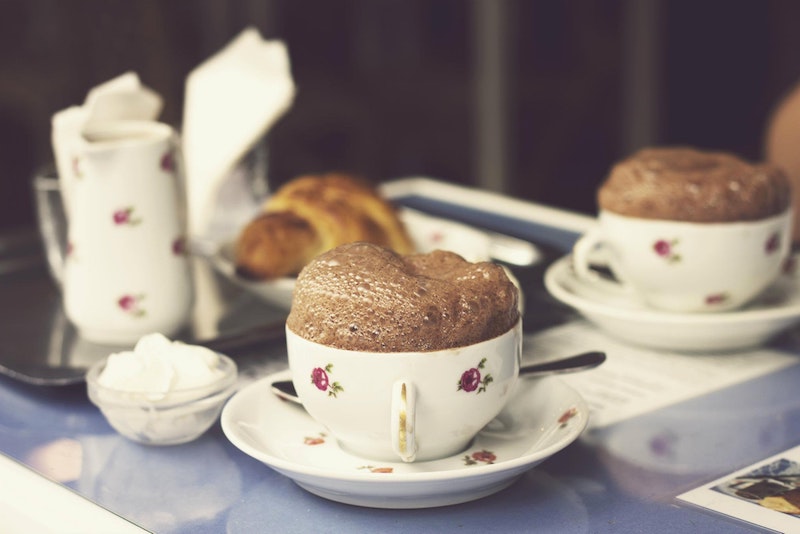 Ingredients
For the French Chocolate Mousse…

6 eggs, yolks separated
170g dark or plain chocolate
2 tbsp Grand Marnier
For the Orange Coulis…
Juice of 2 oranges
Juice of 1/2 lemon
4 tbsp marmalade
2 tbsp icing sugar
To Prepare the French Chocolate Mousse...
1. Melt the chocolate until liquid
2. Remove from the heat, before adding the egg yolks
3. Add the Grand Marnier
4. Allow to cool slightly
5. Whilst the mixture cools, whisk the egg whites to soft peaks
6. Gently fold the egg whites into the cooled chocolate mixture
7. Place into the fridge for 4 hours
8. Serve with the orange coulis
To Prepare the Orange Coulis...
1. Put all ingredients into small pan and bring to a gentle boil
2. Simmer until liquid has reduced by half and thickened.
A Delicious French Chocolate Mousse
Tempted? Alongside this indulgent French chocolate mousse, our barge chefs often share recipes for their most popular dishes to try at home. This, and many of our recipes are examples of the fine fare you can experience onboard one of our luxury barge cruises.
For travel inspiration, order one of our glossy brochures, or to speak to one of our Cruise Specialists about your future barge holiday plans, click here >