The grandiose country château – the French equivalent of the British 'stately home' – is a common sight in rural France, each with its own unique heritage and history. As you make your way slowly through the French countryside on a hotel barge cruise, you're sure to spot some of these impressive French Chateaux, some with stony fortifications, others presiding over acres of vineyards. They're all beautiful, to be sure – but if you're cruising with us through Burgundy, Champagne, or the Loire Valley, you'll also get to visit some of these magnificent French châteaux.
Château de Fontainebleau
If you're aboard the Renaissance during her Upper Loire or Western Burgundy cruise you'll get to visit Fontainebleau, one of the largest royal French Chateau, located just 30 miles southeast of Paris. This colossal palace, which dates back more than 800 years, has some 1,500 rooms and has been the residence of French monarchs from Louis VII to Napoleon III. Architecturally, the French château exhibits elements ranging from a 12th century medieval keep to late Renaissance paintings, to Second Empire interior decoration. Inside, you'll be stunned by the opulent décor in apartment after lavish apartment. It is definitely the home of kings.
Château de Bazoches
In Burgundy aboard L'Art de Vivre, you'll be treated to a visit to this feudal French château which dates back to 1180. With its four cylindrical towers and keep surrounding a central courtyard, Château de Bazoches has a definite fortified look and feel. Inside, however, you'll find a much softer environment – elegant salons, beautiful wood-panelled libraries, elaborately painted ceilings and fine furniture. The château's most famous resident was Sébastien Le Prestre de Vauban, a Marshal of France and a famous military engineer in his day. Vauban acquired Château de Bazoches in 1675, and his ancestors still own this historical and architectural gem today.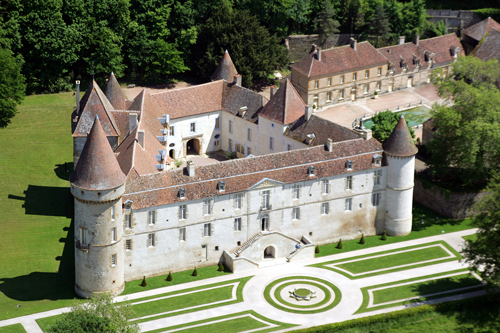 Château de Vaux-le-Vicomte
On your way through Champagne aboard Panache, you'll be paying a visit to Vaux-le-Vicomte, a sumptuous Baroque château built in the mid-1600s. The building of the château, a collaboration between architect Louis Le Vau, landscape architect André le Nôtre, and painter-decorator Charles Le Brun, marked the beginning of the 'Louis XIV style', named for the famously lavish Sun King. As you approach the French château along its long, majestic north-south axis, you'll see the building's imposing wings rising up before you. The entire structure is situated on a moated platform, with two bridges providing access. From the garden front, the slate dome covering the Grand Salon dominates your view, while the gardens sprawl out in perfect geometric symmetry behind you.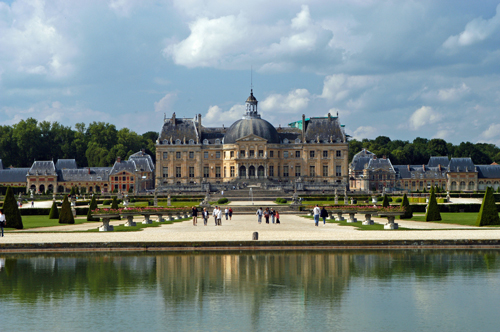 Château de Chenonceau
Appropriately enough for a river cruise, the Château de Chenonceau is best viewed from the water. That's because this 16th century structure is built to span the River Cher, with one long gallery of the château arching gracefully from bank to bank. Amazingly, our hotel barge Nymphea actually cruises through one of the arches under this gallery! Classified as a monument historique since 1840 by the French Ministry of Culture, Chenonceau is the second-most visited French château, surpassed only by Versailles. Inside, don't miss the exceptional collection of Old Masters paintings featuring works by Poussin, Murillo, Rubens, Van Loo, and others. Outdoors, discover the gardens of Diane de Poitiers and Catherine de Medici, along with a circular hedge maze, a restored 16th century farm, and a flower garden filled with enough blooms to keep up the château's formidable floral arrangement requirements.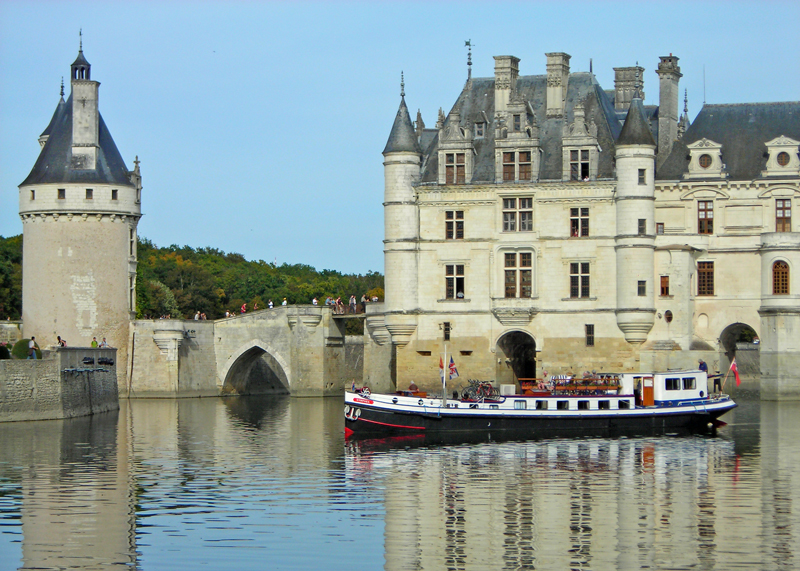 Château de Villandry
This grand structure in the Loire Valley is really a tale of two French châteaux. When Jean Le Breton, France's Controller-General for War under King Francis I, acquired the estate in the 16th century, it was a medieval fortress. Le Breton launched a massive renovation campaign, constructing a Renaissance château around the original 14th century keep. Inside, you'll find a bright and elegant space that feels as homely as such a grand building can be! But the most famous attraction at Château de Villandry are the stunning Renaissance gardens. Here you'll find formal ornamental gardens, precisely-trimmed box hedges, graceful ponds, and fountains. Even the kitchen gardens are laid out with exacting artistry – here, different coloured vegetables and flowers create an intriguing, geometric display.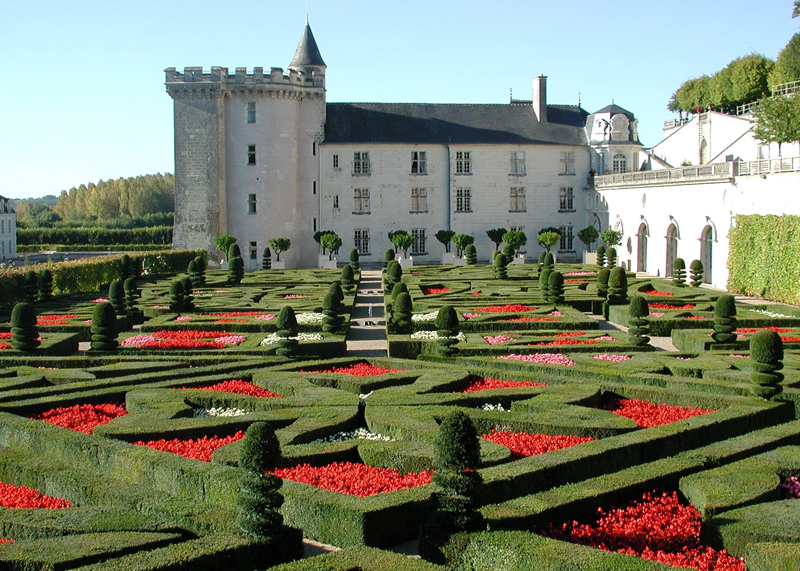 French châteaux are one of the defining features of rural France – no journey through the countryside would be complete without paying a visit to at least one of these sumptuous homes. If you're joining us in Burgundy, Champagne, or the Loire Valley, you have some of these real châteaux superstars to look forward to!