Springtime Cruises: Burgundy in Bloom
Spring is an ideal time to visit Burgundy. Warming temperatures create perfect conditions for sightseeing and cycling alongside the canals.  The hillsides are in bloom with colourful flowers, market squares return to life as town folks set up their open-air shops again and the canal towpaths reward travellers with the pleasant sound of birdsong…
We offer free transfers to and from Paris on the majority of our Burgundy Barges so it's an excellent time to combine a romantic interlude in the city of love with a cruise through a region that is critically acclaimed for its world beating wines and admired for its rolling beauty.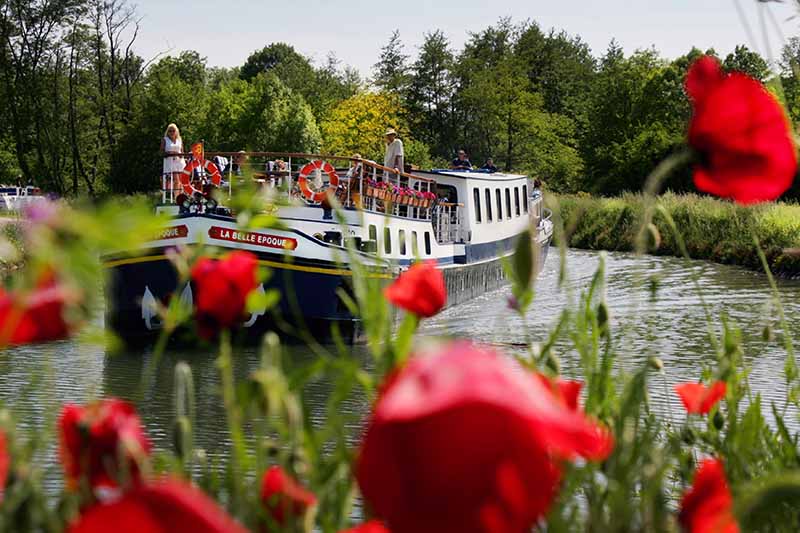 A Hotel Barge for Every Interest
Every cruise in Burgundy offers its own surprises – however, all have in common daily excursions that include wine tastings, cultural tours and gourmet meals prepared by on-board master chefs who love to showcase the gastronomic traditions of their region.  Among the vessels offering spring specials, the deluxe L'Impressionniste cruises in Southern Burgundy between Fleurey-sur-Ouche and Escommes, introducing guests to medieval villages and places such as Beaune, the local 'wine capital'. The elegant La Belle Epoque cruises in the north between Venarey-les-Laumes and Tanlay and visits Flavigny sur Ozerain, location of the film 'Chocolat'.
L'Art de Vivre cruises the Canal du Nivernais and River Yonne, with visits that include the hilltop basilica in the town of Vezelay. The ultra-deluxe Finesse cruises in Southern Burgundy between St-Julien-sur-Dheune and St-Jean-de-Losne, offering tours of such ancient towns as Autun, famous for its 12th century cathedral.  Renaissance, an 8-passenger vessel, cruises in the Upper Loire and Western Burgundy between Chatillon-sur-Lore and Montargis.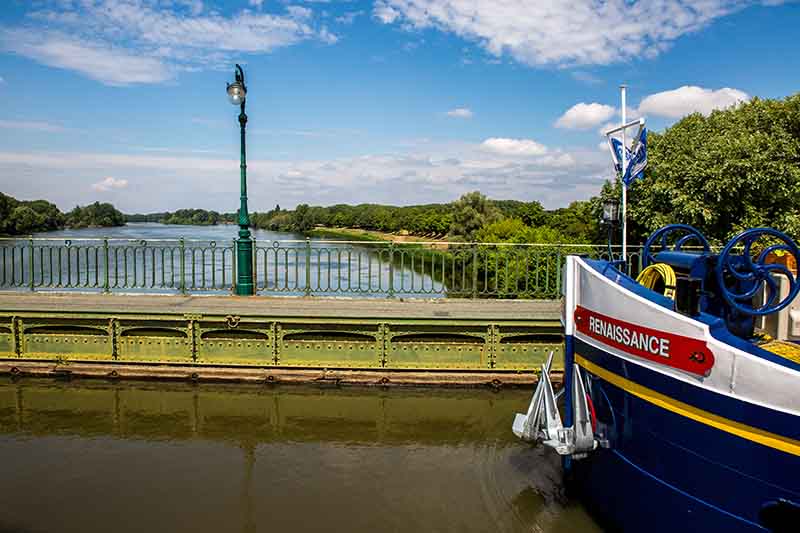 Wildlife
Burgundy in the springtime is a paradise for nature lovers, warm enough to sit topside and enjoy the sunshine, but cool enough that you'll be able to take a stroll without fear of heat exhaustion. Birdsong really does fill the air and don't be surprised when you spot the iridescent blue of a fluttering Osiris butterfly or even the guttural grunt of a nearby wild boar!
What makes Burgundy such a beguiling destination is this enchanting overlap of nature and the man made world. Buildings, centuries of years old, ensconced in ivy, wild horses cavorting freely in the fields beyond the vineyards, and tiny villages, untouched by the relentless march of digitalization.
It's a serene escape, and a chance to recharge, far from the madding crowds and tourist traps.
Start your journey here.