Guest Post - My "Belle of the Ball" Experience on La Belle Epoque in Burgundy
Quiltripping's Rosemarie Palmer leaves La Belle Epoque feeling like a pampered Hollywood star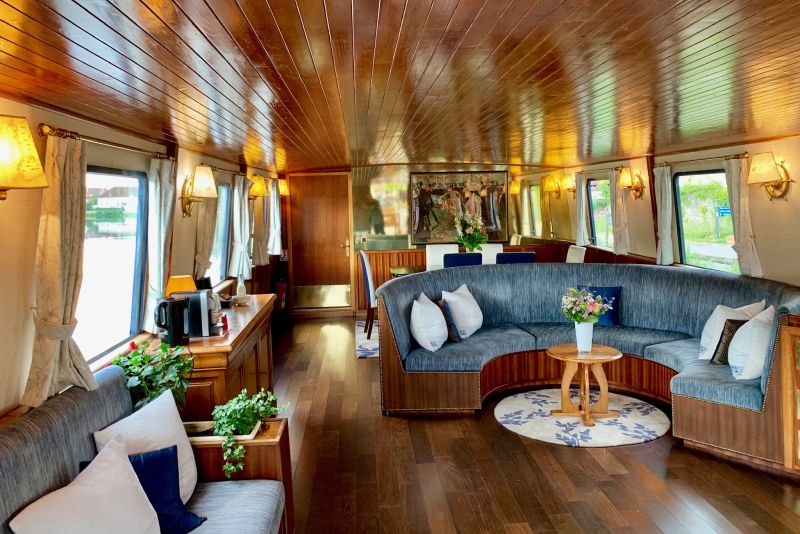 Countesses & Cocktails
I soaked in a hot tub with a specialty cocktail and watching the Burgundy countryside slowly coast by. The next day, I had a private lunch with the Count and Countess de Taisne in their chateau home. On another day, I toured a 1000 year old wine cellar followed by a private wine tasting in the town of Chablis. These were only a few of the special experiences that made me feel like the "belle of the ball" on La Belle Epoque as I cruised down the Burgundy Canal.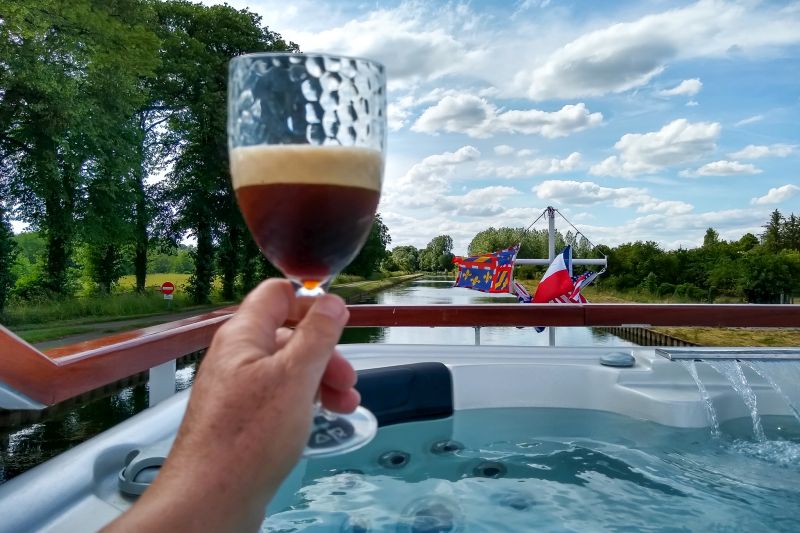 Food Fit for a King
For six days I was pampered in a way that I have never been before. Barge cruising combined all the best elements of staying in a luxury hotel, eating at a highly rated restaurant and being on a privately guided tour. With a staff of six and a maximum of 12 guests, attentive and personal service was guaranteed. In fact, it did not take long for the hostesses to anticipate my likes and bring me a cup of my favorite tea or a treat without my asking.
Since this was the Burgundy region of France, exceptional food and wine were a natural highlight of the cruise. As a private chef prepared dishes that were a treat for both the taste buds and the eyes, I discovered how a perfectly paired wine can enhance the flavour of even the simplest preparation. A chocolate tart became even more decadent when paired with a wine that was at one time favored by the monarch Louis XIV, while a rich and salty Roquefort cheese was balanced by a crisp white Chablis.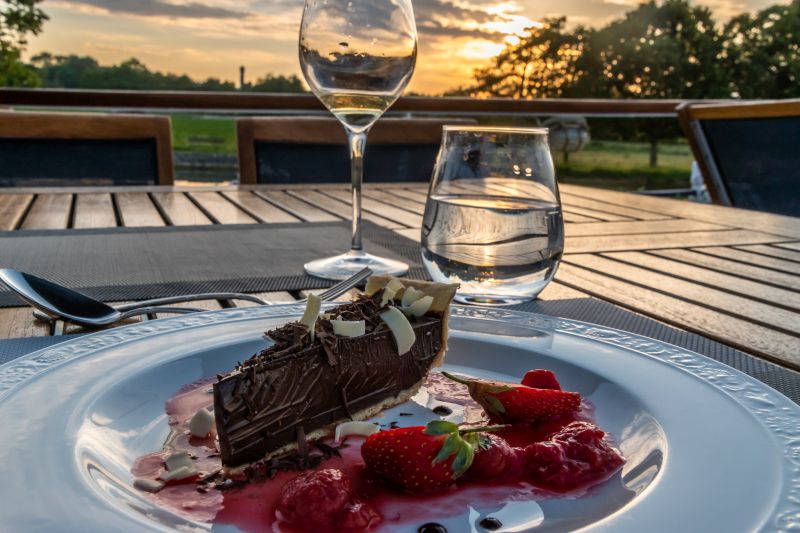 Castles & Champagne
In between the meals, the cruise struck the perfect balance between activity and leisure. Each day provided excursions that were enhanced by specially curated elements which were unique just to our group. At the Chateau de Commarin, we were treated to a spectacular falconry event and at the Alexandre Bonnet Winery we had a private behind the scenes tour of the champagne production process followed by a private tasting. Santé!
Attentive service. Delicious food with high end Burgundy wines. Tours that provided unique experiences. It all combined to make a perfectly blissful week on the La Belle Epoque.