Barging and Biking - Time to Take to the Towpath
E-Bikes and bespoke maps make it easier than ever to head off into the countryside to explore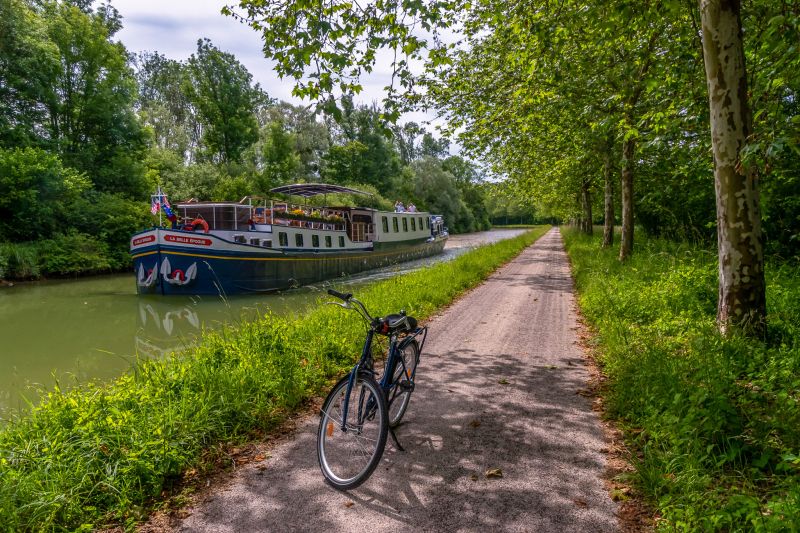 Cycle at Leisure
A leisurely cycle is something that many of us hold dear, particularly against the backdrop of the beautiful French countryside in the Spring. However, sometimes, we want to go further and see more, which is why we've introduced E-bikes to the fleet! Our E-bikes are an absolute pleasure to ride, technology has made them exceptionally safe and efficient, offering riders just the right amount of assistance to handle slopes on surrounding terrain with greater ease. Our guests can now concentrate on the view and soak in the pastoral beauty of their surroundings, rather than struggling uphill or worrying about that extra mile…  Among the hotel barges offering this option are La Belle Époque, L'Art de Vivre, and L'Impressionniste in Burgundy, Renaissance in the Upper Loire and Western Burgundy, Anjodi in the Canal du Midi, and Panache in Alsace, but be sure to book in advance!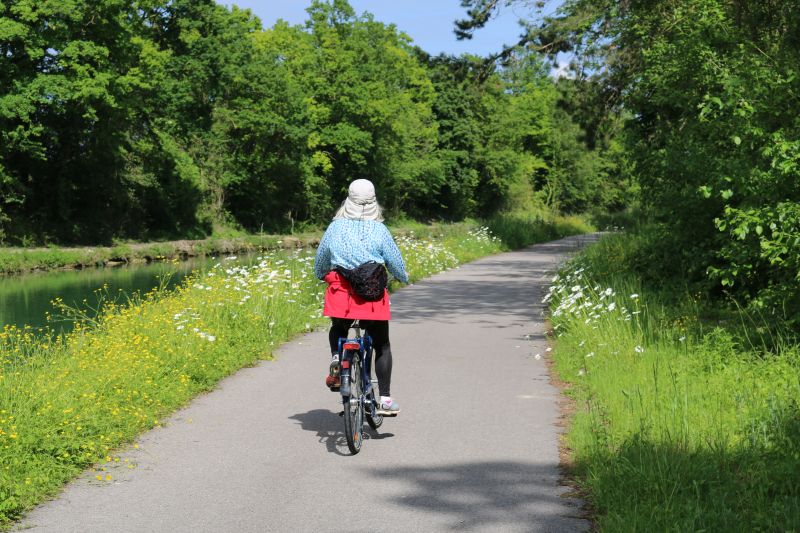 Tracks and Trails for Everyone
Every vessel in our fleet carries top of the line bicycles and helmets as part of the many amenities available free to guests. With advance notice we can also provide children's bicycles for family groups and even tandems for those who want to "stick together!"
"Barging and Biking" charters are available for everyone, from the casual enthusiast, to the competitive biking groups that may desire more upgraded bikes and the opportunity to roam longer distances, these can include guided, half-day itineraries with a picnic in the countryside.
Our "Biking Plus" option allows guests to follow carefully researched bike routes on their own during the cruise and return to the barge where they left it or a little farther up the canal. Personalised maps can be downloaded straight to their phone, and will lead them along pre-planned routes, encountering small villages, ancient churches and ideal 'postcard perfect' viewpoints. All itineraries are of course arranged around guests' biking schedules to ensure they don't miss any planned activities or organized excursions.