Discovering some of the best parts of Europe on inland waterways is unlike anything you'll ever have experienced before. The places and structures that are revealed to you when you decide to embark on a hotel barge cruise are stunning, authentic and often one-of-a-kind feats of engineering. And while we're speaking of man-made masterpieces, the locks of Europe are great examples. Used for raising and lowering boats with the use of gates and sluices built into the canal, the locks are indispensable for enabling barges to negotiate gradients and continue their cruise. Here are two locks that we think are particularly spectacular.
Fort Augustus: A Staircase of 5 Locks on Scotland's Caledonian Canal
On a barge cruise in Scotland that takes you down through the Caledonian Canal to Loch Ness, you'll have the unique opportunity to pass through an impressive staircase of 5 locks that runs through the pretty village of Fort Augustus, located half way between Inverness and Fort William. While the lockkeepers carefully guide your boat through the flight of locks, take the time to closely observe the structure that was built by the Scottish civil engineer Thomas Telford in the early 1800s.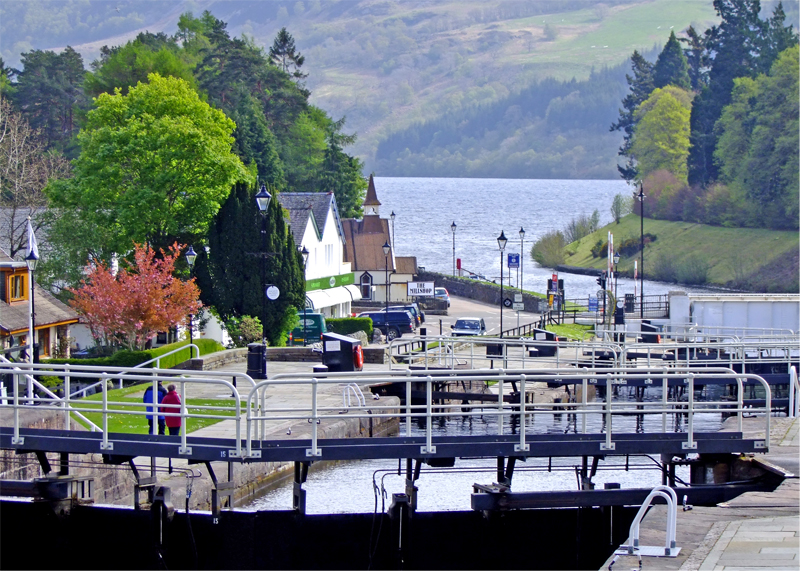 Telford, having established himself as a road and canal engineer in the county of Shropshire, made quite a big name for himself in his native Scotland asreputable civil engineer, architect, stonemason and a prolific designer and builder of roads, bridges, canals and locks like the one in Fort Augustus. You can admire his skill and craftsmanship in the 5 consecutive locks you pass through on your way to Loch Ness and you can also spend some time having a look around the village or having a bite to eat in one of the canal side eateries.
The Seven Locks of Fonserannes: A Masterpiece by Paul Riquet
Alternatively, on the Canal du Midi in France, another, even more elaborate piece of engineering can be experienced up close with a barge cruise holiday. Fonserannes Lock Staircase is a 312-metre long water staircase, allowing boats and barges to negotiate a 25-metre gradient by passing through 6 ovoid lock chambers and 7 gates. The structure was built by Pierre-Paul Riquet, the baron of Bonrepos, who lived from 1609 to 1680.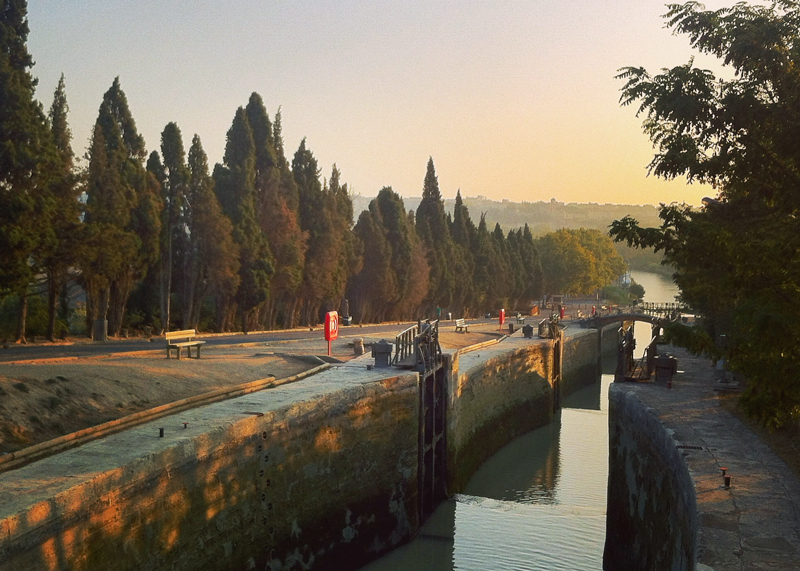 At the time it was built, the Fonserannes Staircase was considered a technologically advanced masterpiece and even now it is one of the most extraordinary and popular attractions in Languedoc-Roussillon. For an impression of passing the Lock Fonserannes on a barge cruise in France, have a look at our YouTube video.
Only on a Hotel Barge Cruise
Needless to say, these locks are just two out of many unique experiences that one can explore on a hotel barge holiday. There is really nothing quite like seeing your hotel barge ascend or descend the slopes lock by lock before continuing its way along the canal that you're cruising, opening up new sights and experiences around every corner.