The History & Heritage of Hotel Barge, Rosa
Our hotel barges are more than just vessels for getting from A to B. Each one has a unique history and personality – something you'll recognise from the moment you step aboard. If you're travelling with us in Gascony or in the Bordeaux wine-growing region of Southwest France, you'll have the opportunity to spend time aboard a floating masterpiece – luxury hotel barge, Rosa.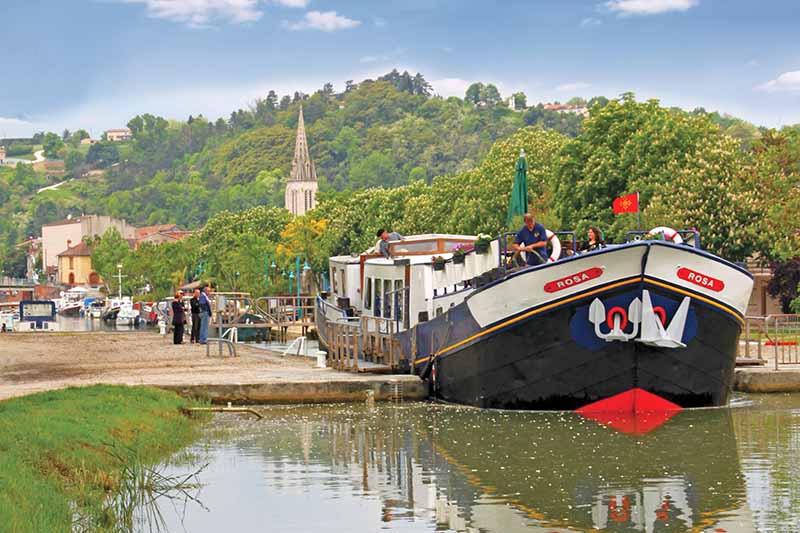 A Century in the Making
The Rosa began life as an old "klipper barge" in Dedemsvaart, Holland, in 1907. The barge served commercial purposes until 1990, when she was converted into a charming floating hotel that cruises sedately along the waterways of south-west France. Twenty years later, in 2010, the Rosa got another face lift – this time for cruising the Canal Latéral à la Garonne, a stunning section of the larger Canal des Deux Mers. The latest upgrades to the Rosa include a completely air-conditioned interior, four ensuite staterooms (accommodating up to eight guests), a bar, and a beautiful wood-panelled saloon which offers a welcoming ambience.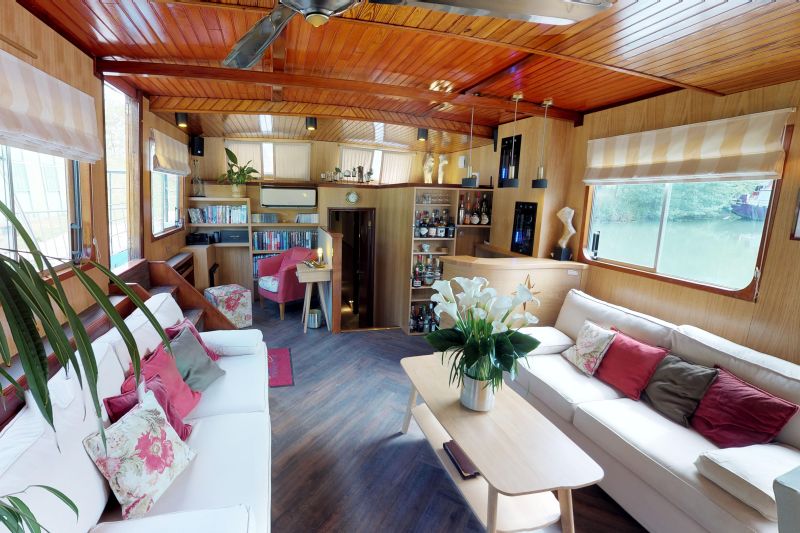 A Nod to Local Artists
As a guest aboard the Rosa, you'll stay in one of four staterooms named after historical persons of note from the Gascony and Bordeaux area. For example, you might stay in the Henri de Toulouse-Lautrec room, named after the diminutive Post-Impressionist painter best known for his depictions of the Moulin Rouge. Or you may sleep in the room named after Jean-Dominique Ingres, known for his Neo-Classical works including portraits of famous subjects such as Napoleon.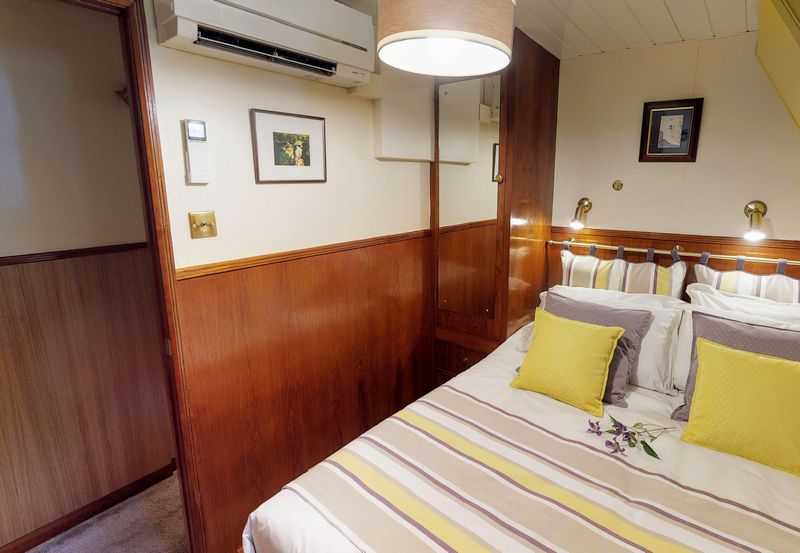 Cruising Through France
From April to October, hotel barge Rosa meanders gracefully along the Canal de Garonne through Gascony and Bordeaux on her Classic cruise. As you pass by medieval towns, orchards and vineyards, you'll be travelling in the footsteps of English celebrity chef Rick Stein. Over a decade ago, BBC's 10-part television series, Rick Stein's French Odyssey caused a splash with its depictions of the chef's six-week voyage of culinary discovery from Bordeaux to Marseille aboard Rosa. When you embark on your own French odyssey with us, you'll understand what makes this historic barge so special!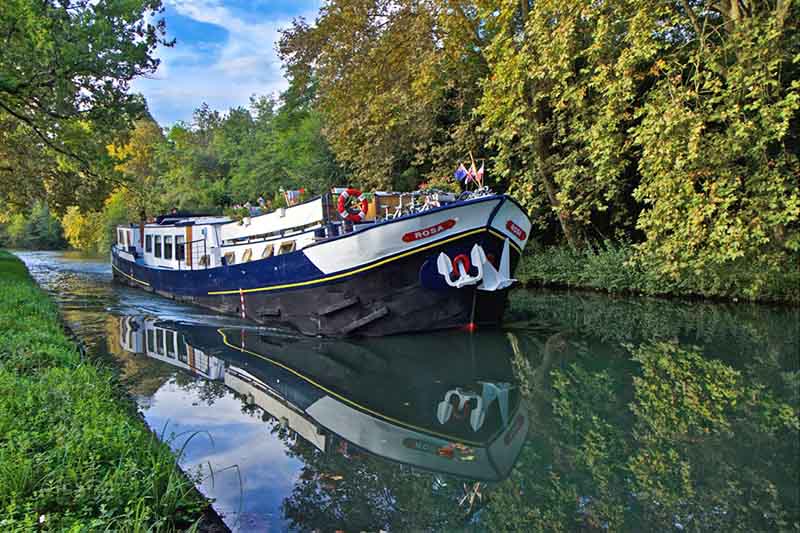 Hotel Barge Cruises aboard Rosa
For more information on life aboard Rosa, or for help in securing your Gascony or Bordeaux hotel barge cruise – speak to a member of our Cruise Teams via our Contact Form, or order your free copy of our brochure for help in planning your future cruise by clicking here >