Family Cruise – Bordeaux
ITINERARY*
If you are a family with children, we are able to create a bespoke itinerary and substitute a maximum of 4 excursions from our Classic Cruise Itinerary with your preferred family activities.
The following activities can usually be arranged on-board directly with the barge Captain and included in your itinerary without any extra charge (unless otherwise stated):
Walibi Sud-Ouest Theme Park
An amusement park located near Estillac with a wide variety of rollercoasters and rides suitable for a range of different ages.
Z'Animoland – Zoo Park
Feed the animals at Z'Animoland, an animal park with a theme park attached, as well as feeding the Llamas kids can indulge in go-karting, tree climbing  and trampolining.
Base de Loisirs 82 – Water Activities
There are numerous places in Tarn & Garonne that provide excellent opportunities for swimming, diving or just lazing on the beach, in freshwater lakes or just relaxing next to the pool.
Canoeing & Kayaking
Canoe and Kayak hire can be arranged on the River Garonne, there are plenty of different routes that can be taken either as part of a guided group or by yourself.
Zip Lining & Tree Climbing
Zip Lining and Tree Climbing in the heart of the Agre Forest, with more than 140 routes and courses that reach up to 15m in height there is something for every level from beginner to advanced.
Tohubohu Adventure Park
Indoor inflatable park for kids, including snack bar and electronic games area.
The following activities carry a supplement payable direct to the provider whose individual terms and conditions apply. Please contact us for further information:
Kartagen
Quad biking and Go- Karting at a track just outside of Layrac
**Children's bikes, cycle-helmets, child car seats, high-chairs are all available without cost**
CONTACT US ABOUT THIS CRUISE
Cruise Route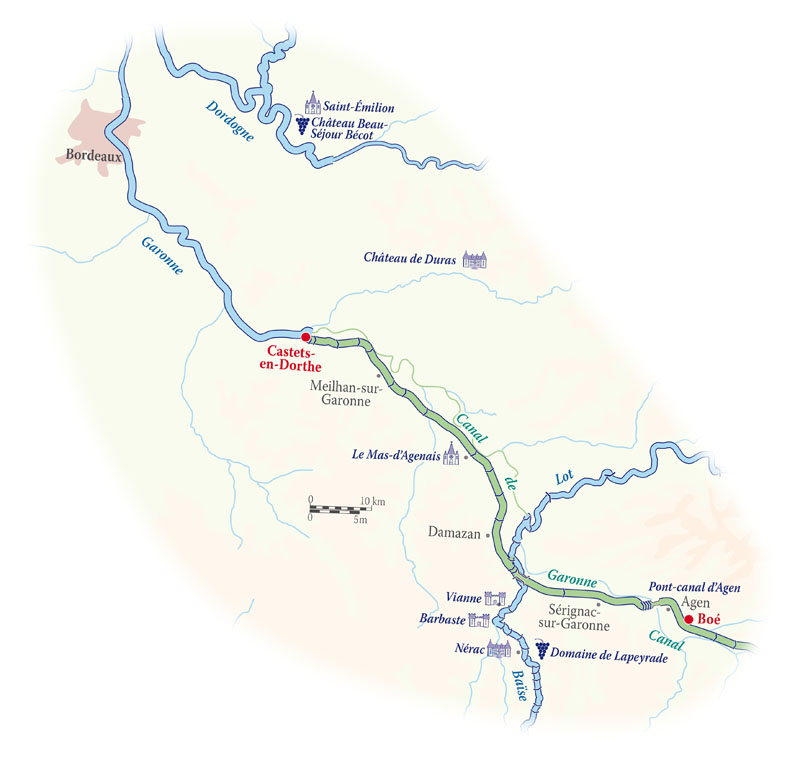 Photo Gallery
Rosa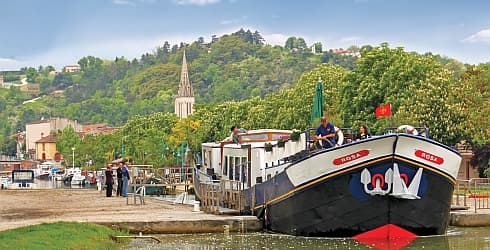 Rosa is a first class, 8 passenger hotel barge that cruises the Gascony and Bordeaux regions of southwest France
Related Articles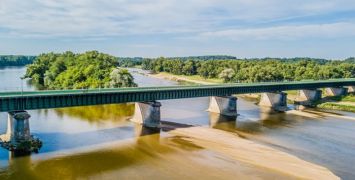 If you're a civil engineering buff, the waterways of France will provide much to marvel over (and under, and through!) Read More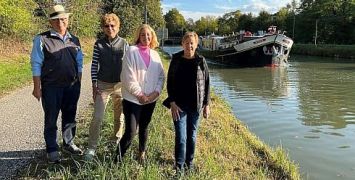 Viva the experience together on the Barge Rosa with great friends cruising down the Canal de Garonne through the vineyards of the French Bordeaux! Read More