Classic Cruise – Holland to Belgium (mid-May)
ITINERARY*
Sunday, Day 1 Haarlem to Cruquius
Guests are met in Amsterdam** and transferred to the hotel barge moored in the quaint town of Haarlem where there will be a champagne welcome. There will be time to relax and then take a short walking tour of Haarlem. Upon return, La Nouvelle Etoile will set off for a short cocktail cruise through Haarlem and moor for the night near Cruquius. Tonight will be your first, of many, gourmet meals on board.
Monday, Day 2 Cruquius to Delft
After an early breakfast, we drive to the colourful flower auction in Aalsmeer and then return back for morning cruise along the canals to Lisse where you will be taken after lunch to visit the Keukenhof Gardens, the largest display of flowers in the world. Here you will see hundreds of varieties of tulips, hyacinths and other bulbs. Meanwhile, La Nouvelle Etoile has continued cruising to Delft and before returning to the hotel barge we visit the Delft Pottery Works, where the world famous pottery is still handmade and painted.  Dinner on board.
Tuesday, Day 3 Delft to Willemstad
We leave Delft and cruise to Rotterdam.  During the morning you will have time to visit the ancient distillery of Ketel One, where one of the most prestigious vodkas in the world is made.  Upon returning to the barge, we continue our cruise through the busy port of Rotterdam and across the Hollandsch Diep, part of the Dutch estuaries, to the charming old fortress town of Willemstad.  Dinner on board.
Wednesday, Day 4 Willemstad to Antwerp
Today, we will leave Holland and cross the border into Belgium and cruise to Antwerp.  Antwerp is the city of Rubens. After lunch, we tour Rubens' home and take a stroll in the old quarter of this beautiful Flemish city.  Dinner on board.
Thursday, Day 5 Antwerp to Ghent
After breakfast, we can catch the flood tide up the winding "Sea Schelde", which takes us to the town of Ghent. Here you can look at the "The Adoration of the Mystic Lamb", the famous painting by the Van Eyck brothers, or take a walk through this wonderful town in the afternoon.  Dinner on board.
Friday, Day 6 Ghent to Bruges
This morning we will cruise to the beautiful little town of Bruges, known as the "Venice of the North". You'll have ample time to explore the many museums and maybe buy some of the handmade lace or take a boat trip on the small canals which meander through this picturesque town. Tonight is the Farewell Captain's Dinner on board.
Saturday, Day 7 Bruges
After breakfast, disembark La Nouvelle Etoile and transfer to the drop off point in Bruges**.
This is a sample itinerary and is subject to change.
**other locations available for private charter bookings
CONTACT US ABOUT THIS CRUISE
Cruise Route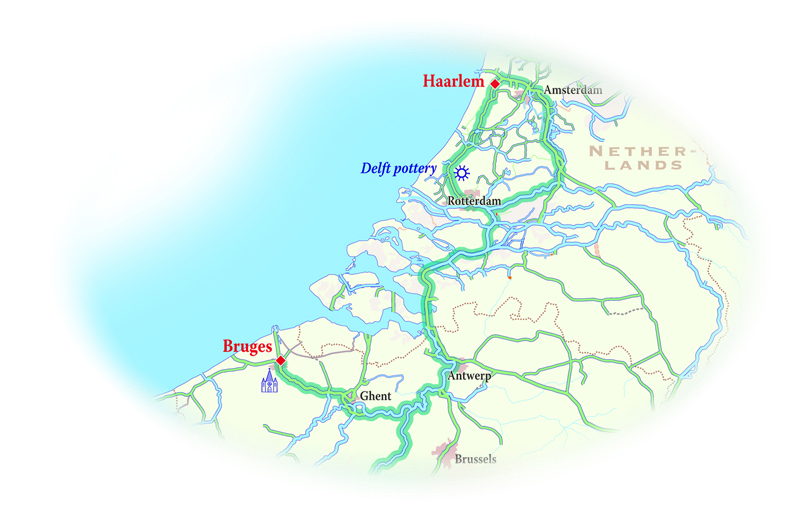 Photo Gallery
La Nouvelle Etoile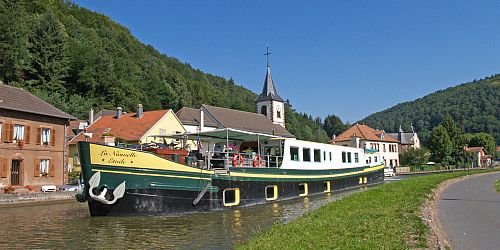 La Nouvelle Etoile is an ultra-deluxe, 8 passenger hotel barge that cruises in Holland, Belgium, France, Germany and Luxembourg
Related Articles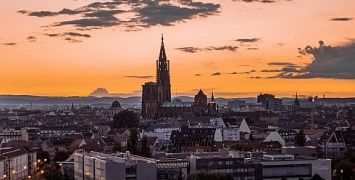 Discover Strasbourg's iconic Gothic Notre Dame Cathedral, offering awe-inspiring views from the tallest medieval spire in Europe! Read More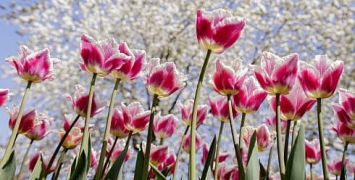 The world famous Keukenhof Gardens in Holland is renowned for its spring displays of over 7 million colourful tulips and flowering bulbs. Read More