Classic Cruise – Upper Loire & Burgundy (mid-June to early July)
ITINERARY*
Sunday, Day 1 Moret-Sur-Loing
Guests are met in Paris and transferred to the barge moored in Moret in the heart of the Fontainebleau forest. After a champagne welcome, you will have time to wander around this charming village where the impressionist Sisley painted. Tonight you will have your first of many gourmet meals on board.
Monday, Day 2 Moret sur Loing to Misy sur Yonne
After breakfast, we drive to Chateau of Fontainbleau. Here we walk through Fontainbleau, which is to walk through the history of France, where every royal family has added its own architectural signature. Upon return we cruise on the upper part of the Seine to Montereau, where the smaller river Yonne meets us. Tonight we will moor in a beautiful country setting in Misy sur Yonne along the banks of the Yonne. Dinner on board.
Tuesday, Day 3 Misy sur Yonne to Sens
After breakfast we enjoy a morning cruise to Sens. Enjoy lunch on board before we drive out to the medieval town of Provins, also called the "City of Roses". Here we can watch the magnificent show of the birds of prey. Dinner on board.
Wednesday, Day 4 Sens to Villeneuve sur Yonne
This morning we visit the town of Sens, one of the oldest town in France. An opportunity to see one of the first great Gothic cathedrals, a magnificent building that dominates the square. There is plenty of time to shop, visit the museum or just stroll around the town. This afternoon we will cruise to the charming village of Villeneuve sur Yonne. Dinner on board.
Thursday, Day 5 Villeneuve sur Yonne to Bassou
Enjoy breakfast as we cruise our way up the Yonne until we reach the pretty riverside town of Joigny. Take in the beautiful narrow cobbled streets winding their way up to wonderful churches perched on top of the hillside, that take you back to another era. In the afternoon we take a drive out to Chablis selecting one of the small family operated wineries for an intimate tour of the vineyards and cellars. We will moor for the night in Bassou and enjoy dinner on board.
Friday, Day 6 Bassou to Auxerre
This morning we cruise along the upper reaches of the Yonne River to Auxerre, the most beautiful of all the river towns in France whose skyline is punctuated by church spires and its streets lined with timbered 16th century homes. Time for shopping, visiting the old port or the 15th century clock tower. Enjoy Captain's farewell dinner on board.


Saturday, Day 7 Auxerre
After breakfast, disembark La Nouvelle Etoile and transfer to the designated drop off point in Paris.
This is a sample itinerary and is subject to change.
CONTACT US ABOUT THIS CRUISE
Photo Gallery
La Nouvelle Etoile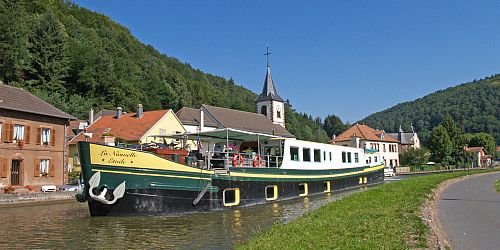 La Nouvelle Etoile is an ultra-deluxe, 8 passenger hotel barge that cruises in Holland, Belgium, France, Germany and Luxembourg
Related Articles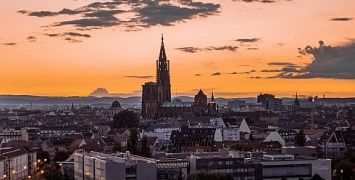 Discover Strasbourg's iconic Gothic Notre Dame Cathedral, offering awe-inspiring views from the tallest medieval spire in Europe! Read More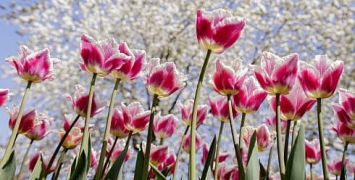 The world famous Keukenhof Gardens in Holland is renowned for its spring displays of over 7 million colourful tulips and flowering bulbs. Read More