Classic Cruise – Holland (April & early May)
ITINERARY*
Sunday, Day 1 Zaandam
Guests are met in Amsterdam** and transferred to the hotel barge mooring in the centre of Haarlem where there will be a champagne welcome. Haarlem is quite a charming and cosmopolitan city full of historical beauty. St. Bavo's Cathedral in the main square is where both Mozart and Handel played on its magnificent Muller organ. There's time to relax as you cruise this afternoon to Zaandam before your first gourmet dinner on board.
Monday, Day 2 Zaandam to Ouderkerk
Enjoy breakfast and then take an excursion to the reconstructed historic village of Zaanse Schans with its working windmills, clog makers, cheese farm and mustard mill. Everything the Dutch are known for can be found in this quaint village. This afternoon cruise through the heart of Amsterdam where the small canals and architecture take you back to a previous century. Continue cruising along the Amstel River to Uithoorn where we will moor for the night. Dinner on board.
Tuesday, Day 3 Ouderkerk to Gouda
This morning we take a leisure cruise to Gouda, famous for its cheese, pipes and candles. After lunch, visit a local cheese farm and explore Gouda's gorgeous architecture, excellent shopping and also the most beautiful stained glass windows in Holland. These remarkable windows in St. John's church date back to the 15th century. Enjoy dinner on board.We enjoy an early morning cruise to the historic city of Haarlem, dating back to the 13th century. After lunch on board, this afternoon marks a highlight of the week with a visit to the world famous Keukenhof Gardens, known as the 'Garden of Europe'. There are more than 100 acres filled with over 7 million flowering bulbs and we stroll through a breath-taking backdrop of colour on this unforgettable half-day excursion. Dinner ashore this evening at a local restaurant.
Wednesday, Day 4 Gouda to Delft
After breakfast this morning we cruise to Rotterdam, the world's largest port, stopping at a vodka distillery en route, Ketel One is the oldest distillery in Holland still owned by the same family. We then continue to Delft. Delft is a beautiful town with many historic connections including being one of the starting chambers of the Dutch East India Company and the birthplace of artist Jan Vermeer. The day's visit also includes a tour of a factory to learn how the world famous pottery is made. Spend the rest of the afternoon strolling around this delightful and historic Dutch city. Dinner on board.
Thursday, Day 5 Delft to Oude Wetering
Continuing our voyage, we cruise through the canals past Leiden, a charming University town. It is also where many of the Pilgrims lived before they ventured to the New World. Cross the Brasemmer Lakes to Oude Wetering. After lunch, spend the afternoon at the famous Keukenhof Gardens, a 70 acre showcase for the Dutch floral industry. From late March to mid-May, visitors are treated to an ever-changing display of spring flowers beginning with narcissus followed by hyacinths and tulips a few weeks later. Dinner on board.
Friday, Day 6 Oude Wetering to Haarlem
An early morning visit brings you to the worlds largest flower auction in Aalsmeer, where some 10 billion flowers are sold annually. Return to La Nouvelle for a cruise to Haarlem with an optional visit to the Cruquius Museum along the way. The Cruquius pumping station is a beautiful neo-Gothic building built in 1846. Visit the picturesque town of Haarlem and the Frans Hals Museum which has an internationally well-known collection of Old Masters and works representative of the Dutch Golden Age. Tonight enjoy a farewell dinner on board.
Saturday, Day 7 Haarlem
After breakfast, disembark La Nouvelle Etoile and transfer back to Amsterdam**.
This is a sample itinerary and is subject to change. 
**other locations available for Private Charter bookings
**other locations available for Private Charter bookings
CONTACT US ABOUT THIS CRUISE
Cruise Route
Photo Gallery
La Nouvelle Etoile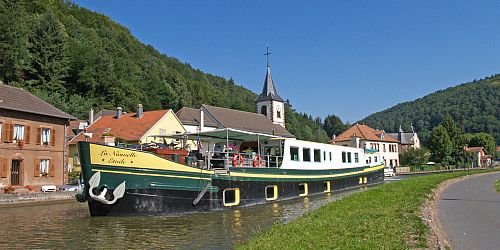 La Nouvelle Etoile is an ultra-deluxe, 8 passenger hotel barge that cruises in Holland, Belgium, France, Germany and Luxembourg
Related Articles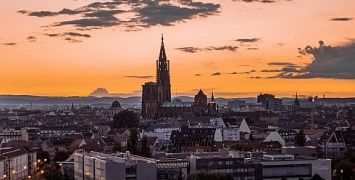 Discover Strasbourg's iconic Gothic Notre Dame Cathedral, offering awe-inspiring views from the tallest medieval spire in Europe! Read More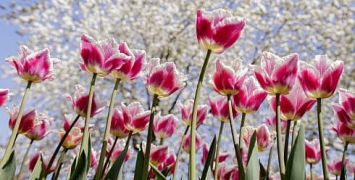 The world famous Keukenhof Gardens in Holland is renowned for its spring displays of over 7 million colourful tulips and flowering bulbs. Read More