One of the great things about our classic cruise through Burgundy on the hotel barge Finesse is that it offers you the chance to explore some of the region's fascinating historical towns, which boast a rich and proud past. One such visit is a visit to Autun, a town in southern Burgundy that nestles at the foot of the Morvan hills.
Roman Remains
Keen classicists will be fascinated by Autun's distinguished Roman heritage. Emperor Augustus named the town Augustodonum in the 1st century A.D. and invested time and money in making it a prosperous settlement in a key strategic position along the Agrippa Way.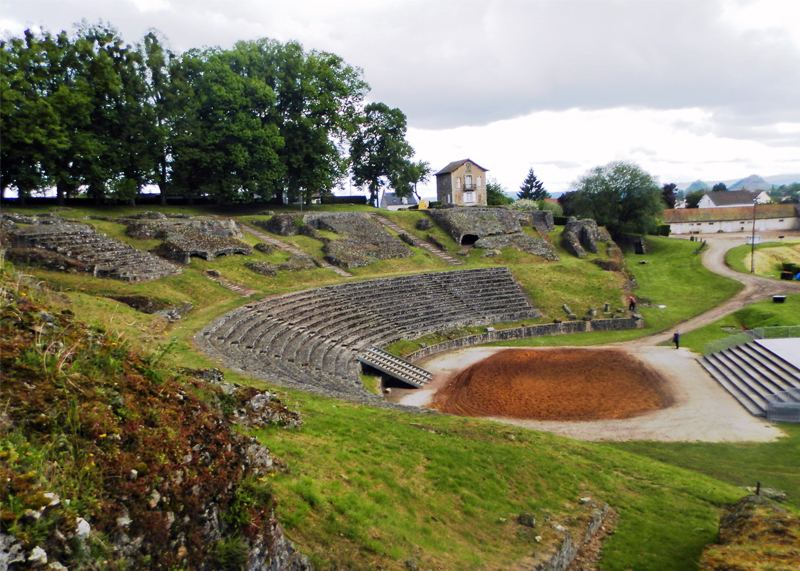 You can still see a number of the ancient gateways to the town, such as the Porte Saint-André to the east, the Porte d'Arroux to the north. There is also evidence of the Roman ramparts that protected the ancient town and the best place to spot these is on the Boulevard Mac Mahon.
And certainly not to be missed is Autun's impressive Roman theatre, which appears to have been one of the largest in the Roman world. Around 17,000 spectators would have been able to watch the dramatic performances and festivals held there. The semicircle of stone steps can still be seen – and marvelled at – today.
Saint-Lazare Cathedral
Another dominating feature of the town is the Cathédrale St-Lazare (Cathedral of St. Lazarus). It was built between 1120 and 1146 as a pilgrimage church to hold the remains of St Lazarus and is considered to be a superb example of Romanesque architecture.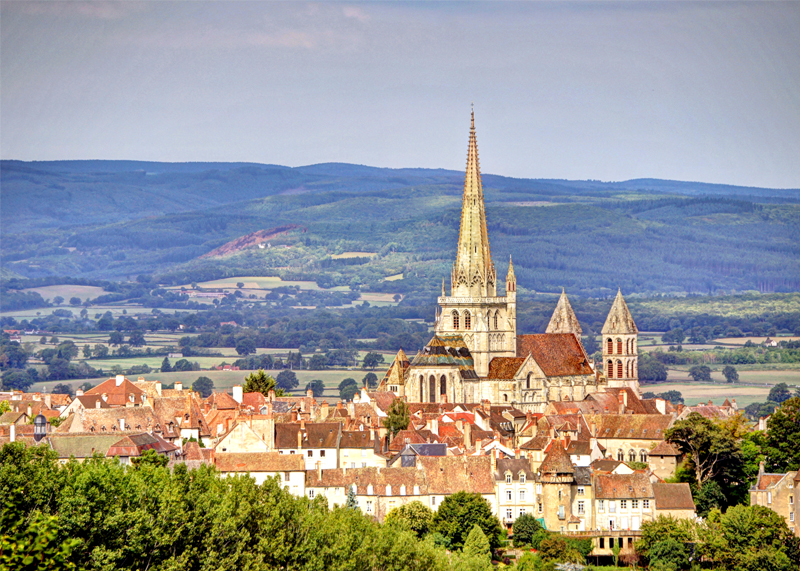 After a fire in the 15th century, it acquired Gothic features including the distinctive spire that dominates the town's skyline.
When visiting the cathedral you should look out for the original medieval sculptures carved by the famous Romanesque carver, Giselbertus. Fortunately, these impressive works of art managed to escape destruction during the French Revolution, when the north tympanum and the tomb of Lazarus were smashed to pieces by revolutionaries.
There is so much to admire on a visit to Autun during your cruise of southern Burgundy and you'll return to Finesse with a real understanding of the Roman and Romanesque history that is such a key part of this small town's identity.